1st PhDay at i3S
From bench to stage, from desk to forum
Event Date
30th May 2018
The goal of the PhDay
The PhDay is an opportunity for the PhD students at i3S to share their projects and boost their sense of community. It will potentiate the discussion about the particularities of the Portuguese scientific system, and how it fits in a European and global network.
Who can participate?
The abstract submission will open for all the PhD students at i3s. The i3S community and external participants are welcome to join the symposium as audience and to participate in discussions, particularly in the roundtable session and the closure chill-out.
Venue
The meeting will be held at Mariano Gago Auditorium, in i3S – Instituto de Investigação e Inovação em Saúde.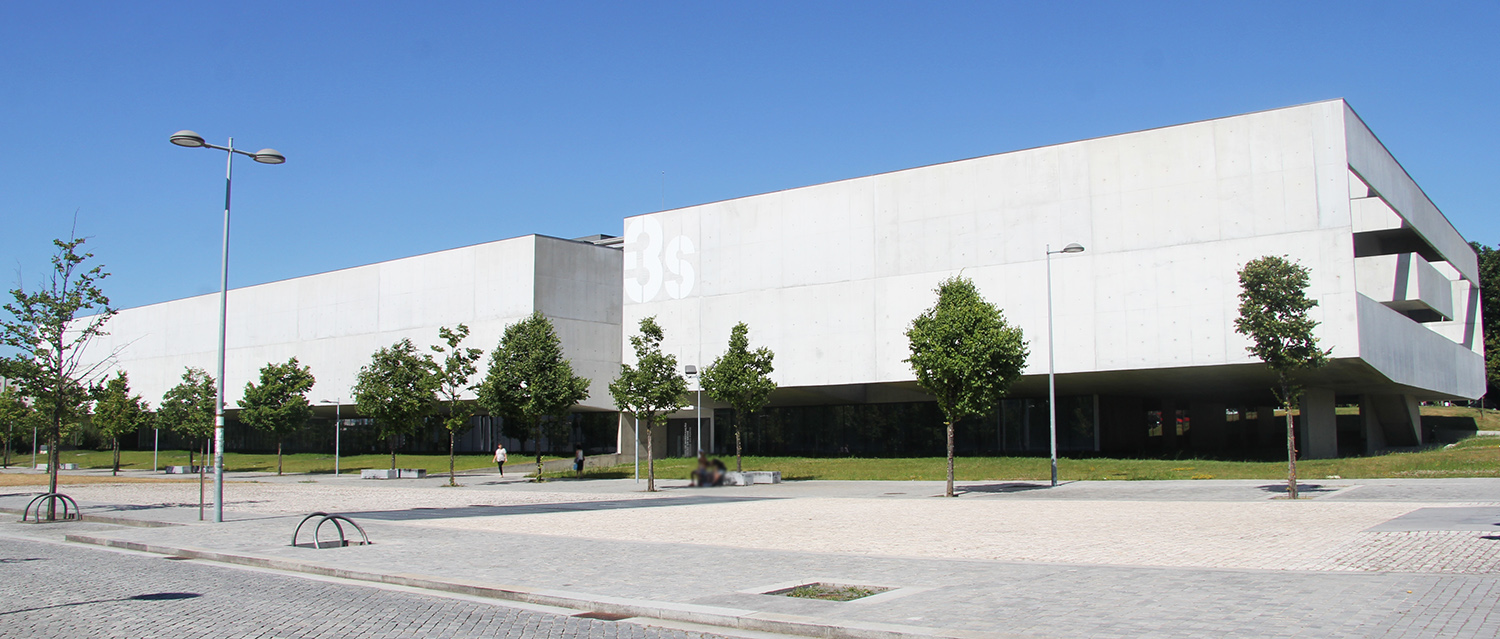 Rua Alfredo Allen, 208 | 4200-135 Porto, Portugal
Tel: +351 220 408 800 | Site: http://www.i3s.up.pt/ | E-mail: events@i3s.up.pt
GPS coordinates: 41º 10' 30.008'' N, 8º 36' 12.488'' W.
Organization
Scientific Committee
Mário Barbosa, i3S Director
Catarina Leite Pereira, Microenvironments for New Therapies Group
Danica Drpic, Chromosome Instability & Dynamics
Estrela Neto, Neuro-skeletal Circuits Group
João Vinagre, Cancer Signalling & Metabolism
Pedro Mendes Rodrigues, Thymus Development and Function Group
Stefan Mereiter, Glycobiology in Cancer Group
Tiago Silva, Neurolipid Biology Group
Organizing Committee
Ana Moreira, Epithelial Interactions in Cancer
Ana Pestana, Cancer Signalling & Metabolism
Andreia Almeida, Nanomedicines & Translational Drug Delivery
Cláudia Azevedo, Nanomedicines & Translational Drug Delivery
Cláudia Brito, Molecular Microbiology
Fábio Ferreira, Ageing and Aneuploidy & Vertebrate Development and Regeneration
Filipe Marques, Bioengineering & Synthetic Microbiology
Georgina Alves, Molecular Parasitology
Helena Macedo, Nanomedicines & Translational Drug Delivery
Joana Loureiro, Genetics of Cognitive Dysfunction
José Henrique Teixeira, Microenvironments for New Therapies
Rute Oliveira, Bioengineering & Synthetic Microbiology
Sara Vaz, Ageing and Aneuploidy
Program
8h30 Registration
9h00 Symposium Opening & Welcome
9h15 Oral communications I and II
10h45 Coffee break
11h15 Oral communications III and IV
12h45 Lunch and Poster Session
14h00 Social Activities (only i3S PhD Students)
15h30 Mass training session (only i3S PhD Students)
16h30 Coffee break
17h00 Round Table: A PhD for the XXI century
18h15 Closing address
18h30 Symposium chill-out and PhD in the kitchen
Social Program
Social Activities
Science Quiz
How much do you know about scientific topics? By taking our quiz, teams will undergo a challenge to test their knowledge of science/i3S-related categories.
i3S Treasure hunt
Do you really know i3S? Join a team and dare to enrol in an adventure in our institute.
Scientific Who am I?
The best skill of a PhD student is asking questions. Can you ask the right ones?
Speed dating
If you are interested in a simplified and informal way to learn about various specific areas of research that are happening right now in our institute, it's time to put your social skills to work at our scientific speed dating.
PhD in the kitchen
PhD in the kitchen contest. Each participant should gather a small team of 3-4 PhD students. Teams will bring dishes to the chill-out that will be under evaluation during the evening by all the attendees. The team with the best dish will win the PhD in the kitchen prize.
Registration
Eligibility
The PhD Symposium is open to all i3S PhD students. PhD students at the early stages of their doctoral work are particularly welcome when they have a well-defined problem statement and some planned experiments that they would like to discuss. PhD students in a more advanced stage of their work should still benefit from the symposium experience.
Abstract Submission
All submissions will be reviewed by the PhDay Scientific Committee. A limited number of abstracts will be selected for oral communication. The event is organized in four sessions. Each session will open with a communication with the duration of 10 minutes, selected from the submissions, and continue with four short communications of four minutes. There will be time allocated for discussion of the works presented. Participants will also have the opportunity to showcase their work by presenting a poster panel.
Please, have your abstract ready to submit before you register to the PhDay.
Registration
Registration is free but mandatory. Each participant should bring a small contribution to the PhDay chill-out.
i3S community & external participants form >>
Abstract submission & Registration Closure: April 30th, 2018
Notification of acceptance: May 15th, 2018
Awards
The excellent oral and panel presentations will be awarded.