Immunotherapy project wins award
The project Making immunotherapy a reality for patients with pancreatic cancer, led by researcher Sónia Melo, won the 2018 Prémio FAZ Ciência, an initiative of the AstraZeneca Foundation (FAZ) and the Portuguese Society of Oncology (SPO). This award aims to distinguish the best translational research project in Immuno-Oncology developed in Portugal and awards a grant of 35 thousand euros.
The prognosis of pancreatic ductal adenocarcinoma is, according to the researchers, "gloomy", as it has a high mortality rate. For patients the therapeutic options are limited and survival rates have not undergone major changes in the last 40 years, despite the promise of targeted therapy and immunotherapy, which did not appear.
For Sonia Melo's team, the exosomes (nano-vesicles produced by all cells of the human body) released by cancer cells contribute to reprogramming the tumor microenvironment, making it insensitive to immunotherapy. In order to break this deadlock, the researcher proposed "using preclinical models", to target cancer exosomes, making the tumor susceptible to immunotherapy and thus "opening the possibility of a new therapeutic strategy with great potential to improve the survival of the sick".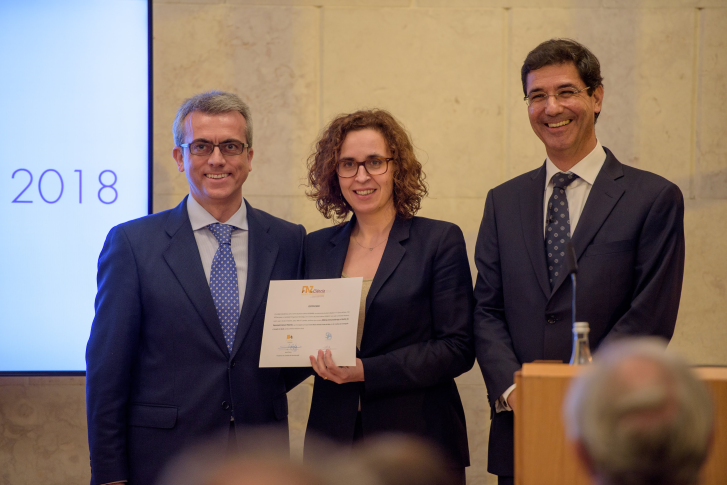 The work is ambitious, as the researchers admit, but achievable, especially since it has the support of the Department of Gastroenterology of the Porto Hospital de São João. A relationship that, according to Manuel Sobrinho Simões, director of Ipatimup and deputy director of i3S, needs to be cultivated: "It is necessary that the clinician's questions be brought to the laboratory and tested there experimentally, since it is in this 'universe' that you win translational research with economic and social repercussion that makes the difference between countries that take clinical investigation seriously and those that don't".
Paulo Cortes, president of the Portuguese Society of Oncology, emphasizes that Immunology has been affirming itself as promising, capable of revolutionizing the treatment of oncological diseases. It is "an area in free development and expansion, with immense possibilities from combinations of treatments. Research into markers that can predict a better response to this type of treatment, as well as knowledge of the best approaches for each patient and for each subtype of cancer, are crucial. More and more, we are moving towards personalization in the era of precision medicine", he said.
The president of the AstraZeneca Foundation, Jesús Ponce, believes that the future of medicine goes through innovation, in search of innovative solutions in the diagnosis and treatment of unfilled medical needs, with the potential to change the lives of patients. He concluded by stressing that "in Portugal, scientific research of high quality is carried out, which deserves to be recognized and supported. And this project is clearly proof of this".