MOBILIsE Launch Event: Molecular Bioengineering - Challenges in Industrial and Clinical Translation
27th January 2023 | Auditorium Mariano Gago, i3S, Porto

The MOBILIsE project will organise its launch event to present the project and its scientific strategy to the community. The event is dedicated to discussing the challenges faced by researchers working in Molecular Bioengineering when translating their results to industry or the clinics. To enrich the discussion, we will count on the presence of several national and international experts across different sectors (Funding Bodies, Regulatory Agencies, Academia, Industry, Clinics). i3S researchers who have been down the road of translation will also share their path and the challenges faced during the process.
We are deeply honored to have the Portuguese Minister for Science, Technology, and Higher Education, Professor Elvira Fortunato, joining us at the event.
It would be a privilege if you could join us and we look forward to welcoming you at i3S.
Venue
The event will be held at i3S – Instituto de Investigação e Inovação em Saúde.
Rua Alfredo Allen, 208; 4200-135 Porto, Portugal
Tel: +351 220 408 800 | Site: http://www.i3s.up.pt/ | E-mail: events@i3s.up.pt
GPS coordinates: 41º 10' 30.008'' N, 8º 36' 12.488'' W.

Organization
Cristina Martins (Project Coordinator of MOBILIsE)
Helena Azevedo (ERA Chair Holder of MOBILIsE)
Mariana Bexiga (Project Manager of MOBILIsE)
Program
13:00 | Reception to participants and Lunch (upon registration)
14:00 | OPENING SESSION
Claudio Sunkel | Director of i3S
Pedro Rodrigues | Vice-Rector for Research and Innovation of the University of Porto
Elvira Fortunato | Minister of Science, Technology and Higher Education
14:20 | MOBILIsE
Host: André Albergaria | Research and Innovation Unit – i3S
Introduction to the project
Cristina Martins | Project Coordinator

Scientific Strategy of MOBILIsE
Helena Azevedo | ERA Chair Holder
15:00 | Presentations of i3S entrepreneurial projects within the Molecular Bioengineering field
Host: Bárbara Macedo | Research and Innovation Unit – i3S
Joana Gomes | PrecisionNanoDelivery
Paula Parreira | NanoPyl®
Inês Pinto | BrainSense
Andreia Pereira | GO-Graft
Joana Caldeira | FETALIX
Inês Gonçalves | GOcap®
15:45 | Coffee break
16:15 | Round table on the challenges surrounding translation in Molecular Bioengineering
Moderator: Hugo Prazeres | Research and Innovation Unit – i3S
Katiuska Cruz | ANI
Isabel Borba Vieira | Infarmed
Patrícia Costa | Portugal Ventures
Alexandre Barros | Hydrumedical, S.A.
Rui Duarte | Centro Hospitalar do Médio Ave and University of Minho Medical School
Alvaro Mata | Mintech-Bio
Fernando Jorge Monteiro | i3S
17:50 | CLOSING SESSION
Cristina Ribeiro | President of INEB
18:00 | END OF EVENT
Registration
Registration link will be sent by e-mail to i3S members. A limited number of registrations will be accepted and it will be on a first-come-first-served basis.
Registration deadline: 13th January 2023.
Sponsors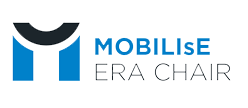 ---
More information:
Events Management Unit | Rua Alfredo Allen 208 | 4200-135 Porto, Portugal
Email: events@i3s.up.pt | Tel: +351 220 408 811