POSTPONED
In light of the current COVID-19 crisis, the 27th PORTO CANCER MEETING has been postponed. More information and a new date will be available as soon as possible.
27th PORTO CANCER MEETING
Stemness & Metastasis: Advances in Research and Clinical Translation
The 27th Edition of Porto Cancer Meeting will focus on the role that cancer stemness play in initiation, progression, metastasis, and resistance to cancer treatment. Porto Cancer Meeting is bringing together the perspectives from several key players in the field ranging from researchers and pathologists to clinicians. Through its characteristic multidisciplinarity and informal atmosphere, the meeting will create a great environment for discussing the latest developments on topics such as Cancer Cell Heterogeneity and Plasticity, Stemness and Tumor Microenvironment, Invasion, Dissemination and Metastasis, Cancer Stemness - Clinical Translation.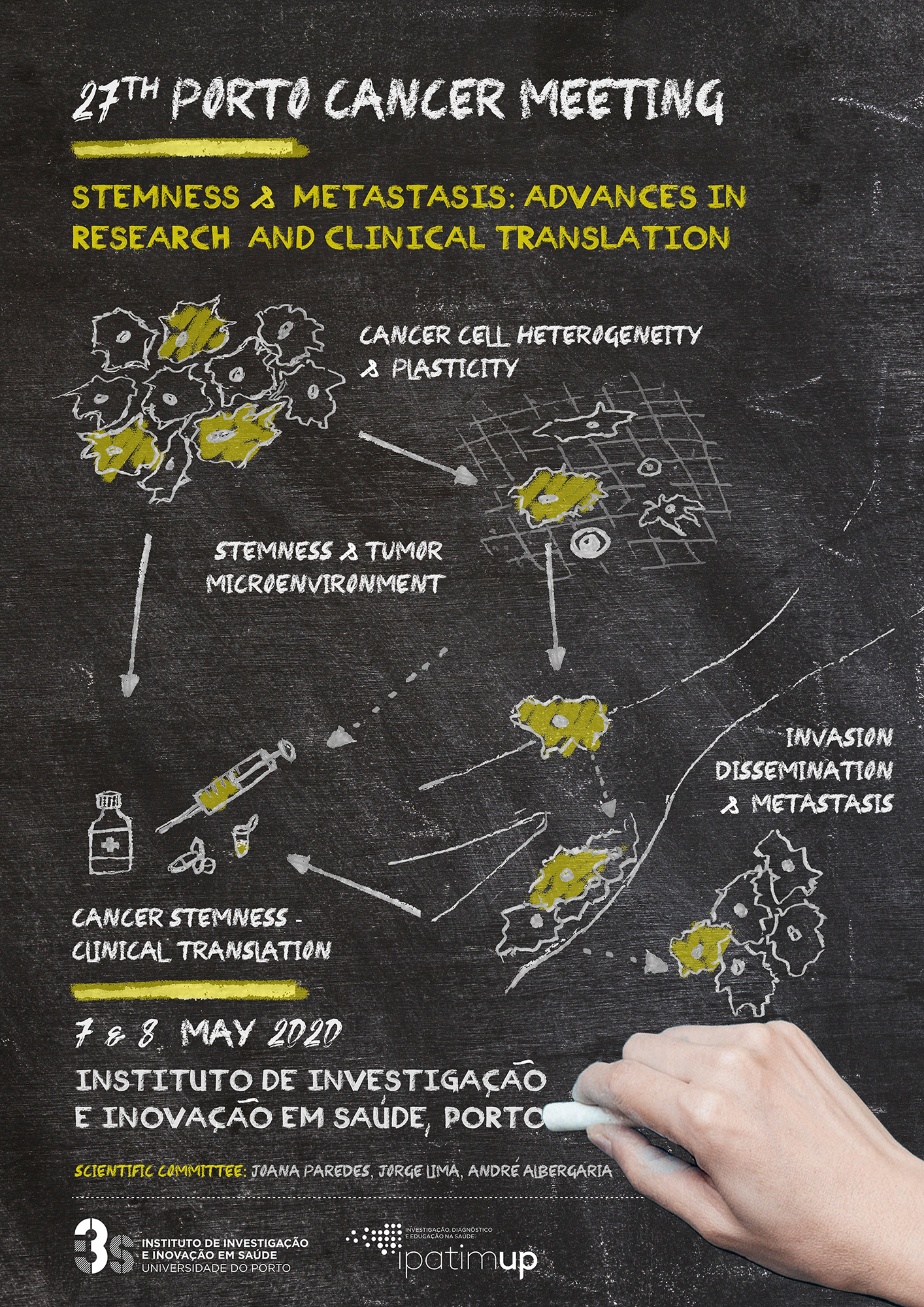 Organization/Scientific Committee
Joana Paredes | Jorge Lima | André Albergaria
Host Institutions: i3S/ IPATIMUP
Registration
EARLY REGISTRATION - until March 13 | Payment Deadline – March 20
i3S members & Students*: €60
ASPIC members** – €80
External members – €150
LATE REGISTRATION - until April 30 | Payment Deadline – May 5
i3S members & Students*: €80
External members – €170
* Students should enclose a document confirming their status in the registration form.
** Limited to the first 10 registrations and only applicable to early registration.
Meeting Dinner – 25€