3rd PhDay | Back to the Future
1st October 2020
i3S - Instituto de Investigação e Inovação em Saúde | Mariano Gago Auditorium
WELCOME
The 3rd edition of the PhDay is an event organized by and for the i3S PhD students. This year, we decided to travel to the past of i3S as a means to look into our future. We will count with the presence of former i3S PhD students that will talk about their own scientific and professional experiences, to help us deepen our understanding of possible career paths. To approach this concept in a multidisciplinary environment, the sessions will be divided into the three i3S Integrative Programs: Cancer, Host Interaction and Response, and Neurobiology and Neurologic Disorders.
Furthermore, with the keynote session, we intend to approach an overlooked but valuable area of our training – science communication and information design. Throughout the day all the students will be encouraged to use their creativity in the presentations!
We truly believe that this day will help us not only to increase our scientific knowledge but also to broaden our perspectives about career choices and paths. Therefore, with this "3rd PhDay: Back to the Future" we expect to create a unique opportunity to join the i3S community, to stimulate networking and creative thinking.
Join us on this "back to the future" journey! We hope you enjoy it!
Venue
The meeting will be held at i3S - Instituto de Investigação e Inovação em Saúde, University of Porto, in Auditorium Mariano Gago.
The i3S consortium, headed by the UPorto, brings together four institutions and researchers from several schools of the UPorto, thus consolidating an extensive collaboration between all institutions that spans many years.
I3S stems from the long-term collaboration between IBMC, INEB, and IPATIMUP and encompasses joint projects, co-supervision of PhD students, sharing of large equipment and employment of research staff under coordinated policies. Six schools of the UPorto (FMUP, ICBAS, FMDUP, FCUP, FEUP, and FFUP) and three hospitals (CH S João, CH Porto, and IPO) also contribute to the activities of i3S. This wide participation of schools, research institutions and hospitals in a research institute is unique in Portugal and is a valuable asset for science and technology development while creating an environment that feeds real breakthrough research and translation of discoveries into the clinic. The new building - completed in 2015 - is also a key element in the creation of this vibrant environment. This intricate network that is i3S focuses on three Integrative Programs: Cancer, Host Interaction and Response, and Neurobiology and Neurologic Disorders.
Rua Alfredo Allen, 208; 4200-135 Porto, Portugal
Tel: +351 220 408 800 | Site: http://www.i3s.up.pt/ | E-mail: events@i3s.up.pt
GPS coordinates: 41º 10' 30.008'' N, 8º 36' 12.488'' W.
Organization
Organizing Committee
Ana Isabel Nascimento, Nerve Regeneration
Ana Pinto Teixeira, Cell Division & Genomic Stability
Ana Sofia Martins, NanoBiomaterials for Targeted Therapies
Ana Spencer, NanoBiomaterials for Targeted Therapies
Ângela Magalhães, Tumour and Microenvironment Interactions
Beatriz Custódio, NanoBiomaterials for Targeted Therapies
Eva Carvalho, NanoBiomaterials for Targeted Therapies
Flávia Martins, Epithelial Interactions in Cancer
Joana Moreira Marques, Nanomedicines & Translational Drug Delivery
Joana Ferreira, Microenvironments for New Therapies
Joana Pereira, Epithelial Interactions in Cancer
Joana Rodrigues, Nerve Regeneration
Margarida Moura, Cell Division & Genomic Stability
Maria José Silveira, Nanomedicines & Translational Drug Delivery
Marília Torrado, NanoBiomaterials for Targeted Therapies
Nelson Leça, Cell Division & Genomic Stability
Patrícia Dias Carvalho, Epithelial Interactions in Cancer
Sara Sousa, Nerve Regeneration
Sofia Silva, Cell Division & Genomic Stability
Susana Mendonça, Epithelial Interactions in Cancer
Scientific Committee
Alexandra Lopes, Population Genetics and Evolution
Alexandra Silva, Biomolecular Structure & Function
Ana Carolina Moreira, Iron & Innate Immunity
Ana Dias, Immunology, Cancer Glycomedicine
Ana Magalhães, Glycobiology in Cancer
Ana Maria Valentim, Laboratory Animal Science
Ana Rita Araújo, Ageing and Aneuploidy
Ana Rita Pinto, Genetic Dynamics of Cancer Cells
Ana Sofia Ribeiro, Epithelial Interactions in Cancer
Andreia Fernandes, Structural Biochemistry
Bárbara Sousa, Epithelial Interactions in Cancer
Begoña Perez, Parasite Disease
Bernard Orr, Chromosome Instability & Dynamics
Bruno Pereira, Differentiation & Cancer
Camila Portugal, Glial Cell Biology
Carine Gonçalves, Cell Activation & Gene Expression
Carla Abreu, UnIGENe
Carla Lopes, Glial Cell Biology
Cassilda Pereira, Stem Cells in Regenerative Biology and Repair
Catarina Pereira, Nanomedicines & Translational Drug Delivery
Chiara Perrod, Vertebrate Development and Regeneration
Christiane Salgado, Biocomposites
Cristina Xavier, Cancer Drug Resistance
Daniel Osório, Cytoskeletal Dynamics
Daniela Freitas, Glycobiology in Cancer
Daniela Vasconcelos, Neuro & Skeletal Circuits
Diana Nascimento, Stem Cells in Regenerative Biology and Repair
Elisabete Silva, Ageing & Stress
Estrela Neto, Neuro & Skeletal Circuits
Fabíola Moutinho, BioEngineered Surfaces
Flávia Castro, Nanomedicines & Translational Drug Delivery
Inês Alencastre, Nephrology & Infectious Diseases R&D
Inês Gonçalves, Bioengineered Surfaces
Isabel Amaral, NanoBiomaterials for Targeted Therapies
Isabel Dias da Silva, Molecular Neurobiology
Isabel Pereira-Castro, Gene Regulation
Jaime Freitas, Microenvironments for New Therapies
Joana Barros, Biocomposites
Joana Caldeira, Microenvironments for New Therapies
Joana Loureiro, Genetics of Cognitive Dysfunction
Joana Magalhães, Nerve Regeneration
Márcia Liz, Nerve Regeneration
Miguel Aroso, Neuroengineering and Computational Neuroscience
Patrícia Carneiro, Epithelial Interactions in Cancer
Pedro Resende, Cell Division & Genomic Stability
Raquel Costa Almeida, BioEngineered Surfaces
Raquel Lima, Cancer Signalling & Metabolism
Renata Freitas, Cell Growth and Differentiation
Ricardo Monteiro, Molecular Microbiology
Sílvia Bidarra, Bioengineered 3D Microenvironments
Tânia Cruz, Tumour Microenvironment Interactions
Tânia Martins Silva, Iron & Innate Immunity
Tatiana Cereija, Structural Biochemistry
Tiago Dantas, UnIGENe
Tiago Duarte, Basic & Clinical Research on Iron Biology
Tiago Silva, Neurolipid Biology
Vitor Teixeira, Yeast Signalling Networks
Program
8.30h | Registration
i3S main hall
9:00h | Welcome Session
9.15-10.50h | SESSION I - HOST INTERACTION & RESPONSE
Chair: Christiane Salgado
9.15h | INVITED SPEAKER
Sara Carvalheira Neves | HydrUStent
A regular day for a scientist in industry: a biomedical engineer perspective
9.50h Cyanobacterial extracellular vesicles: another secretion mechanism to deal with copper-induced stress
Steeve Lima (O-01)
10.05h Natural Cyanobacterial Polymer-Based Coating as Strategy to Avoid Catheter-Associated Urinary Tract Infections
Bruna Costa (O-02)
10.20h Helicobacter pylori & MSI-78A antimicrobial peptide: a fatal attraction
Diana R. Fonseca (O-03)
10.35h A role for MSCs secretome to modulate the inflammatory response in disc degeneration
Joana Rita Ferreira (O-04)
10.50h | Coffee Break
11.15-12.50h | SESSION II – CANCER
Chair: Ana Sofia Ribeiro
11.15h | INVITED SPEAKER
Talk through Zoom
Rita Mateus Seidl | Roche Diagnostics GmbH
From Academia to Big Pharma - climbing up the career ladder
11.50h Systematic molecular dissection of chromosome congression in human cells
Ana Margarida Gomes (O-05)
12.05h Friend or foe: the different roles of oncogenic KRAS in fibroblast-induced colorectal cancer cell invasion
Patrícia Dias Carvalho(O-06)
12.20h Looking beyond CDH1 coding mutations for E-Cadherin expression
Celina São José (O-07)
12.35h ExoBow: The spatiotemporal biodistribution of pancreatic cancer exosomes
Bárbara Adem (O-08)
12.50| Lunch
14.00-15.35h | Session III – Neurobiology and Neurologic Disorders
Chair: Estrela Neto
14.00h | INVITED SPEAKER
Daniela Rocha Mar | Just All Design
Make your own path
14.35h Critical roles for WDR-60 in Dynein-2-mediated transport and ciliary exit
Diogo R. Rodrigues (O-09)
14.50h Designing a new fully biodegradable dendritic nanosystem for targeted neuronal delivery
Ana P. Spencer (O-10)
15.05h The butterfly effect: Mechanobiology as a key regulator of remyelination failure
Eva D. Carvalho (O-11)
15.20h Let the fish save the brain: Zebrafish as a model to screen nanoparticle delivery in ischemic brain
Beatriz Custódio (O-12)
15.35h | E-Poster session (via Zoom)
16.15h | Coffee Break
16.45h | KEYNOTE LECTURE - Talk through Zoom
Koen Van den Eeckhout | Baryon
Show, don't tell: turning complex data into powerful visual stories
Chair: Tânia Cruz
17.30h | Awards and Closing Session
Speakers
Rita Mateus Seidl
Director of external innovation at Roche Diagnostics GmbH (Munich Germany)

Rita Mateus Seidl is Director of External Innovation for Oncology at Roche Pharmaceutical Research & Early Development (pRED). In her role, she provides scientific evaluation of external opportunities for Oncology, leading the initial evaluations and interacting with cross-functional lines to identify the most promising opportunities to pursue. She joined Roche as a Post-Doc in 2009 in the Oncology Discovery department and became a group leader in the same department in 2012, during which time she was pre-clinical leader of several portfolio projects, work which has granted a nomination for the Roche High Talent Pool. Rita holds a PhD in Human Biology by the Medical Faculty of the University of Porto and graduated in Biology at the Faculty of Sciences, University of Lisbon in 2002. Since early days she felt compelled to study cancer, reason why she joined the Portuguese Institute for Oncology in Lisbon for the degree's final internship, and afterwards joined the team of Prof. Raquel Seruca at IPATIMUP in 2002. In 2004 Rita was awarded a 1-year Marie Curie fellowship, followed by a PhD fellowship from the Portuguese FCT to develop her PhD in collaboration between the University of Porto and the Technical University of Munich, which was entitled "Molecular Mechanisms linking E-Cadherin Mutations and Cell Motility".

Sara Carvalheira Neves
Innovation analyst at HydrUStent (Guimarães, Portugal)

Sara Neves studied Biomedical Engineering at the University of Minho and did her master thesis at the 3B's Research Group in the biomaterials field. After graduating in 2010, she worked as a researcher in the biomechanics field at ICVS (Life and Health Sciences Research Institute). In 2012 she moved to Porto to start her PhD at INEB, focused on the design of 3D hybrid scaffolds for tissue engineering. This PhD project was developed not only at University of Porto (INEB & i3S), but also in the Netherlands (the University of Twente and the University of Maastricht), under the supervision of Dr Pedro Granja, Dr Cristina Barrias and Dr Lorenzo Moroni. After completing her PhD in 2018, Sara continued working at i3S in the same field as a postdoc. At the beginning of 2019, she left academia and started working as an innovation analyst at the startup HydrUStent.

Daniela Rocha Mar
Operations and quality manager at Just All Design (Oporto, Portugal)

Daniela Rocha Mar graduated in Biochemistry from the Faculty of Sciences of the University of Porto. She joined INEB in 2007 as a research assistant to work on the development of therapeutic strategies for central nervous system regeneration. In 2015 Daniela received her PhD in Biomedical Engineering under the supervision of Dr Ana Paula Pêgo and co-supervision of Dr João Relvas. Her thesis was entitled "Impact of Mechanotransduction in the Context of Central Nervous System Diseases". During the last year of her PhD, she enrolled on the executive master in business administration (MBA) course at Porto Business School. After completing both her PhD and her MBA, Daniela started a position at Blueclinical (Porto, Portugal) as R&D Clinical Research Manager. Recently, in 2019 Daniela moved to Just All Design (JAD) as Operations and Quality Manager.

Koen Van der Eeckhout
Information graphic designer at Baryon (Ghent, Belgium)

Koen Van den Eeckhout graduated in Applied Physics and Engineering from Ghent University in 2009. He then obtained his PhD degree in Physics in 2013 from the same university. During his doctoral studies, he unveiled the physical mechanisms behind the phenomena of persistent luminescence (also known as glow-in-the-dark). During the following two years, Koen continued his PhD work as a post-doctoral researcher, developing alternative luminescent materials to make LED lighting more efficient and cheaper. Afterwards, Koen left academia and enrolled in EY Subsidia company where he was a senior consultant for grants and incentives. Moved by his passions for science, technology and visual communication, he started his own graphic design business "Baryon" in 2014. His company is now collaborating with many other companies, researchers, governments and organisations all over the world to help people transforming complex data into powerful visuals.
Abstract Submission
Abstract submission deadline July 31st, 2020
Notification of acceptance: September 4th, 2020
Important information:
- In order to allow all students to present their works, following the social distancing requirements, the poster session will be replaced by the session "Explain me your work in three minutes". In this session, students that intend to show their work to the community will produce a 3-minute video, in which they can use any tool: powerpoint presentation, white board drawing, etc. The video must be submitted before the meeting, so that the scientific committee can watch and evaluate the videos.
- We suggest that both oral and poster presentations are creative, considering that creativity will be one of the most valued criteria
- The best oral and poster presentation will be awarded
Registration
Registration is free but mandatory.
Each participant should bring a small contribution to the PhDay chill-out.
Registration deadline: 9 September 2020
Sponsors
GOLD SPONSOR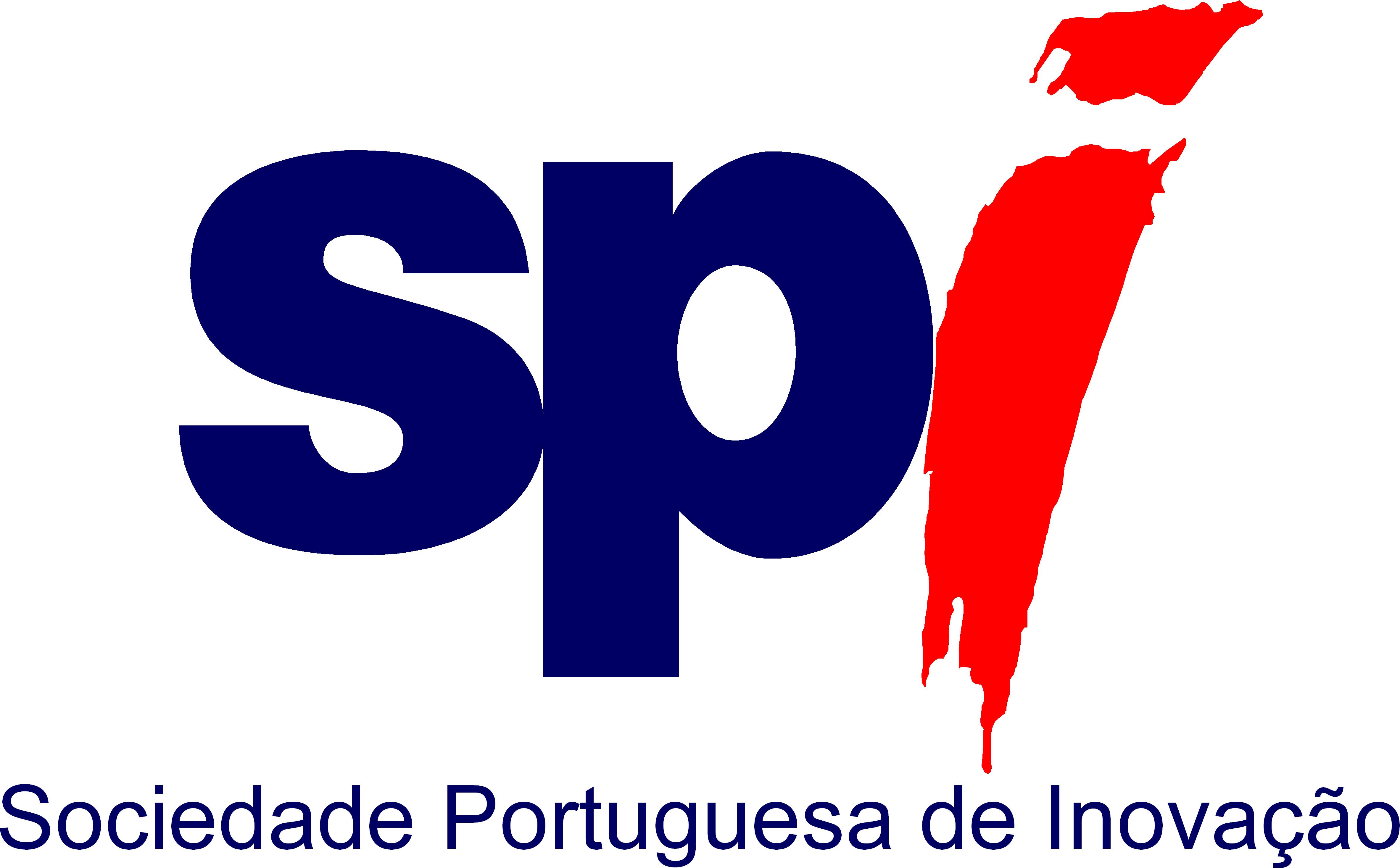 ---
SILVER SPONSOR


---
OTHER SPONSORS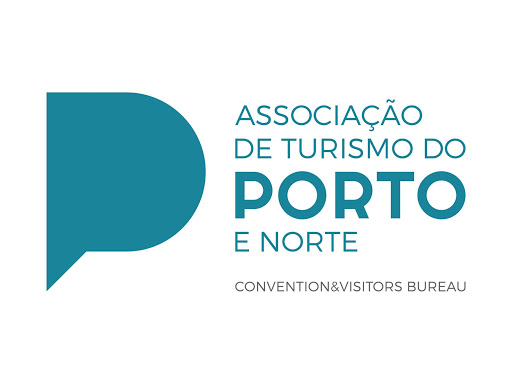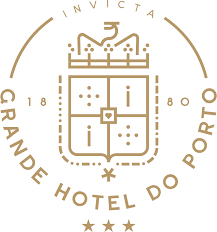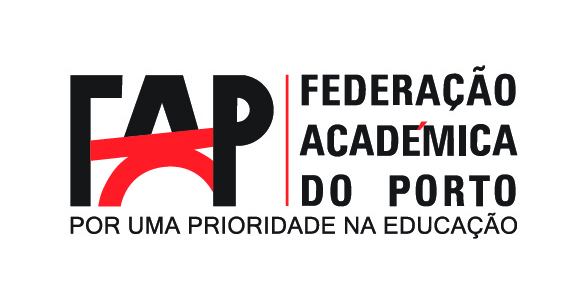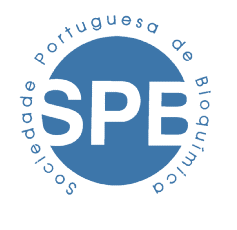 ---
More information
Events Management Unit | Rua Alfredo Allen 208 | 4200-135 Porto, Portugal
Email: events@i3s.up.pt | Tel: +351 226 074 900