Symposium MCbiology Ph.D. | 5th Edition
The Secret Life of the Cell
22nd November 2018 | i3S, Corino de Andrade Auditorium
About
Isn't it amazing that, after hundreds and hundreds of years studying life and compiling tons of knowledge, we still know so little about it? It is almost like cells have a secret life that we still couldn't decode. But, what if the answer is already there? What if we only need to look at all we know and take it together?
With this year's edition of the Annual Symposium, the students of the MCBiology Ph.D. Programme plan to join leading experts and students from completely different areas of research in life sciences in a one-day event where the star is the cell.
The 3rd Annual MCBiology Symposium "The secret life of the cell" will take place at i3S - Institute for Innovation and Health Research) on November 22nd. We hope that the programme we are preparing promotes the proper environment to stimulate the exchange of experiences between young scientists and leading experts and among the different areas of biological sciences.
Please, register in the symposium until 31 October. Let's uncover the secret life of the cell together!
Organization
Organizing Committee
MCBiology PhD students: Ana Nascimento | Ana Gonçalves | Andreia Oliveira | Carla Bezerra | Carolina Barroso | Joana Rodrigues | Joana Teixeira | João Moreira | José Leite | Marco Cruz | Marcos Cardoso | Margarida Moura | Marta Duque | Monika Vilares | Sónia Henriques | Steeve Lima
The MCBiology Ph.D. Program, which the main objective is to provide advanced practical and theoretical training in Molecular and Cellular Biology, is jointly organized by ICBAS (Institute of Biomedical Sciences Abel Salazar), FCUP (Faculty of Sciences of the University of Porto) and IBMC (Institute of Molecular and Cell Biology).
The program provides the students the knowledge, as well as the intellectual and technical skills, necessary in academic or industrial research. Currently, in its fifth edition, it focuses on the hallmarks of molecular and cellular biology to stimulate progress and innovation in life sciences.
Program
08:30 – 09:00 Registration
09:00 – 9:15 Opening speech
Claudio Sunkel, i3S, IBMC
SESSION I
Chair: Paula Tamagnini, i3S, IBMC
9:15 – 10:00 Engineering Cyanobacteria for Direct Chemical Production
Peter Lindblad, University of Uppsala, Sweden
10:00 – 10:45 MCbiology student's presentations
The role of the tyrosine kinase Wzc (Sll0923) and the phosphatase Wzb (Slr0328) in the production of extracellular polymeric substances (EPS) by Synechocystis PCC 6803
Marina Santos, Bioengineering & Synthetic Microbiology Group
Role and Molecular Mechanism of an ECF56 Sigma Factor
Rute Oliveira, Bioengineering & Synthetic Microbiology Group
Idioblast cells accumulating bioactive alkaloids in Catharanthus roseus: understanding metabolic specialization
Joana Guedes, Yeast Signalling Networks Group
10:45 – 11:15 Coffee break
SESSION II
Chair: João H. Morais-Cabral, i3S, IBMC
11:15 – 12:00 Protein structures "in crystallo" and "in vivo": do they match? Are they useful?
Richard Engh, University of Tromsø, Norway
12:00 – 12:45 MCbiology student's presentations
Molecular determinants of the activation mechanism of a RCK domain
Celso Duarte, Structural Biochemistry Group
Mycobacterium tuberculosis modulates lung glycosylation profile with an impact on the infection outcome
Kaori Fonseca, Immune Regulation Group
Inside-out mechanisms of CD6 signaling: cytoplasmic and extracellular interactions impact on T cell activation
Rita F. Santos, Cell Activation & Gene Expression Group
12:45 – 14:00: Lunch break
SESSION III
Chair: Hélder Maiato, i3S, IBMC
14:00 – 15:00 Centrosomes in Development and Disease
Mónica Bettencourt-Dias, Instituto Gulbenkian de Ciência, Portugal
15:00 – 15:45 MCbiology student's presentations
FoxM1 inhibition-driven aging signature in cancer cells improves sensitivity to anti-mitotic chemotherapeutics
Sara Vaz, Ageing and Aneuploidy Group
Transthyretin-induced cytoskeleton remodelling: a double-edged sword
Jéssica Eira, Nerve Regeneration Group
Non-coding repeat insertion and RNA-mediated neurodegeneration
Joana Loureiro, Genetics of Cognitive Dysfunction Group
15:45 – 17:30 Coffee break and Poster Session
SESSION IV
Chair: Alexandra Moreira, i3S, IBMC
17:30 – 18:15 Restricting the extent of transcription across the mammalian genome to prevent the formation of pathological RNA
Nicholas Proudfoot, University of Oxford, United Kingdom
18:15 – 18:30 Closing session
Paula Tamagnini, i3S, IBMC
Speakers
Mónica Bettencourt-Dias
Instituto Gulbenkian de Ciência, Lisbon, Portugal
Mónica Bettencourt-Dias is the director of Instituto Gulbenkian de Ciência (IGC), Portugal. She obtained her Ph.D. in Biochemistry and Molecular Biology, from the University College London, in 2001. She then became a research associate at the University of Cambridge, where she investigated cell cycle regulation and centrosome biogenesis in Drosophila. Simultaneously, she did a 2-year diploma in Science Communication at the Birkbeck College in London. Bettencourt-Dias started her independent research group at the IGC in 2006. Since then she and her lab have won a variety of grants and prizes, including an EMBO Installation Grant, membership to the EMBO Young Investigator Programme, an ERC starting grant in 2010 and an ERC consolidator grant in 2015. Her research group uses multidisciplinary approaches to understand how centrioles and cilia are assembled and maintained in the context of development, disease, and evolution.
---
Nicholas Proudfoot
University of Oxford, United Kingdom
Nicholas Proudfoot is a renowned molecular biologist who has made significant contributions to the field of mRNA processing in eukaryotes. He started his scientific career in 1973 at the MRC Laboratory of Molecular Biology (LMB), University of Cambridge, where he discovered the AAUAAA poly(A) signal as a graduate student. As a postdoctoral fellow, he studied the globin gene families, first at the LMB and then with Tom Maniatis at the California Institute of Technology and Harvard University. Proudfoot started his lab in 1981 at the Sir William Dunn School of Pathology, University of Oxford, as a Lecturer and then Professor. He was also a Fellow and Tutor in Biochemistry at Brasenose College. He has been an EMBO member since 1982 and was elected a Fellow of the Royal Society in 2005. His research group studies the transcriptional termination in eukaryotes, focusing on the molecular mechanisms of RNA polymerase II termination.
---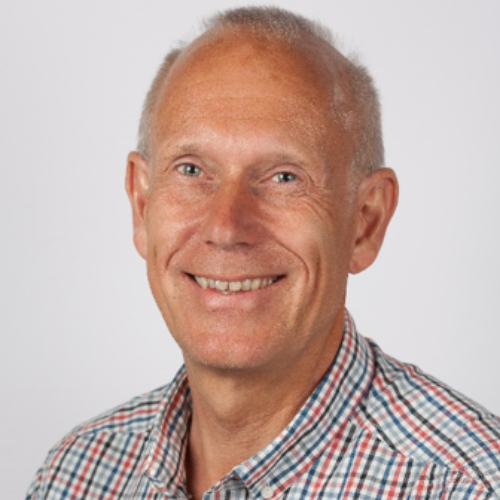 Peter Lindblad
Uppsala University Sweden
Peter Lindblad is Professor of Microbial chemistry (2009) at Uppsala University. Originally educated as a teacher, he took his Ph.D. in physiological botany at Uppsala University (1987) and then carried out post-doctoral studies in Western Australia and in New York financed by the Swedish Natural Science Research Council (NFR). This was followed by Research Associate (1989) and Research Fellow (1991) positions, both at Uppsala University and both financed by NFR. His research explores the conversion of solar energy into a biofuel, focusing on microalgal based H2-production and hydrogenases at applied, physiological, biochemical and molecular levels - in total about 170 scientific publications. He and his research group are using different molecular and genetic techniques with a focus on traditional and novel technologies to address transcriptional regulation and regulatory mechanisms. In the last years, strong interests for Synthetic biology and the possibilities to custom design, construct and engineer microbial cells to carry out novel pathways and functions have emerged. The overall goal is to develop novel photosynthetic cell factories producing solar fuels directly from solar energy, air and water.
---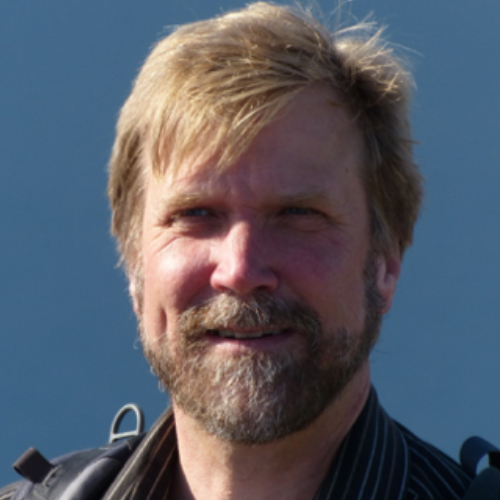 Richard Engh
University of Tromsø, Norway
Prof. Engh began studying mathematics, physics, and chemistry, choosing physical chemistry for graduate studies at the University of Chicago, where his thesis advisor Graham Fleming awakened a lifelong fascination with the amazing biophysical properties of evolved proteins. This evolved into twenty years of studies of protein modeling and crystallography with Nobel Laureate Robert Huber at the Max-Planck-Institute in Martinsried, first as a postdoctoral scientist, then as director of protein-ligand structure studies in collaboration with industry (Boehringer Mannheim, Roche). In 2006, he accepted a professorship at the University of Tromsø, home to the Norwegian Structural Biology Center. Currently, his research focusses on protein kinases and their role in disease and drug discovery.
---
Registration
Registration is free, but mandatory until 16 November 2018.
MORE INFORMATION:
mcbiology3rdsymposium2018@gmail.com