Career Development Workshop for researchers in the biosciences
12-14 of December 2018
Meeting Room A, i3S, Porto
To promote the development and professional advancement of early career researchers, the iPDA and i3S are running a unique hands-on and personalized workshop with two tutors from Imperial College London.
The workshop includes a 3-morning part of group training covering all aspects of career development. The afternoons are reserved for 30-minutes 1-to-1 career guidance sessions with one of the tutors.
Who should attend
PhD students and Postdocs at any stage of their training/career who want to develop a personal career plan and acquire the tools and knowledge to make effective career choices and navigate the job market in academia or industry.
Why you should attend
This workshop is designed for people:
Applying for Postdoc positions;
Applying for PI-track positions;
Planning to move out of academic research;
Applying for jobs in the industry;
Not sure about their career path.
Participants will benefit from the extraordinary expertise of Postdoc and Fellows Development Centre (PFDC). The office supports a large community of researchers in the field of life and biomedical sciences and has an excellent track record.
Program
The workshop will cover:
Skills recognition and analysis;
CV review and writing (for academia and industry);
Preparation of cover letters and research statements;
Job search and job application (for academia and industry);
Networking and job interviews;
Review of individual action plans;
One-to-one support with a specialized career consultant;
Get expert feedback on your career ambitions and steps to achieve them.
Speakers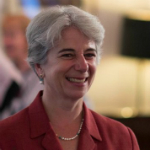 Dr. Liz Elvidge is the Head of the Postdoc and Fellows Development Centre at Imperial College London.
She is responsible for the support and development of the College's 2,400 postdocs and fellows. The Postdoc and Fellows Development Centre was the first of its kind in the UK to provide bespoke tailored support to researchers and postdocs. Liz has worked in Higher Education for the whole of her career. She has a PhD in Glacial Geomorphology and Geomorphology and postdoc work in magnetostratography. She first became interested in the training and development of researchers during her first postdoc. Since then she has worked at Heriot Watt University, Head of Academic Staff Development at Cambridge University and has been at Imperial for nearly 10 years. In 2015 she was awarded the Dame Julia Higgins Medal for 'outstanding support for female early career researchers and academics'.
In 2017 she co-authored a book, "What every postdoc needs to know" (Elvidge EM; Spencely, C; Willians, EJ. World Scientific.) It is a practical workbook aimed at final year PhD students and postdocs. Liz et al have been commissioned to write a second book 'What every woman needs to know to progress in Higher Education'.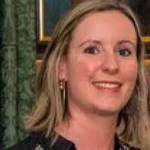 Dr Rachel Herries is a Consultant within the Postdoc and Fellows Development Centre at Imperial College London.
Rachel has experience of training and support, previously working in environmental education and community climate action support. She completed her PhD in Ecotoxicology, which developed a ranking methodology of chemicals based on their potential threat to freshwater organisms in the UK.
She is now focused on using her skills and experience to support postdoc staff in their development; working with them to improve their skills through training and one-to-one support. Helping them explore the opportunities available to them both in and out of academia, and planning for their next career goals.
Registration
Fees:
Morning sessions (group training) | i3S members: 45 €
1-to-1 support (30-minute appointment ) | i3S members: 35€
Morning sessions (group training) | Other UP members: 55 €
1-to-1 support (30-minute appointment ) | Other UP members: 40€
Deadline for registration: 29 November 2018 (payment deadline: 4 December 2018)

Be aware that we will have limited places available for both workshops - group training morning sessions (35 places) and 1-1 coaching afternoon sessions (30 places).
The workshop is taught in English.
For logistics reasons, we are unable to process refunds of already paid for registration fees.
MORE INFORMATION:
Events Management Unit | Rua Alfredo Allen 208 | 4200-135 Porto, Portugal
Email: events@i3s.up.pt | Tel: +351 220 408 811