Microscopy Day
Microscopy Day, on the 22nd of May 2019, honours the undeniable importance of microscopy in science and its role in revolutionizing the way we see the world.
In order to celebrate microscopy, the Portuguese Platform of Bioimaging promotes a series of activities on research centres all over the country.
It aims to raise awareness to the significance of microscopy in scientific and technological development and divulge the recent advancement of modern microscopy.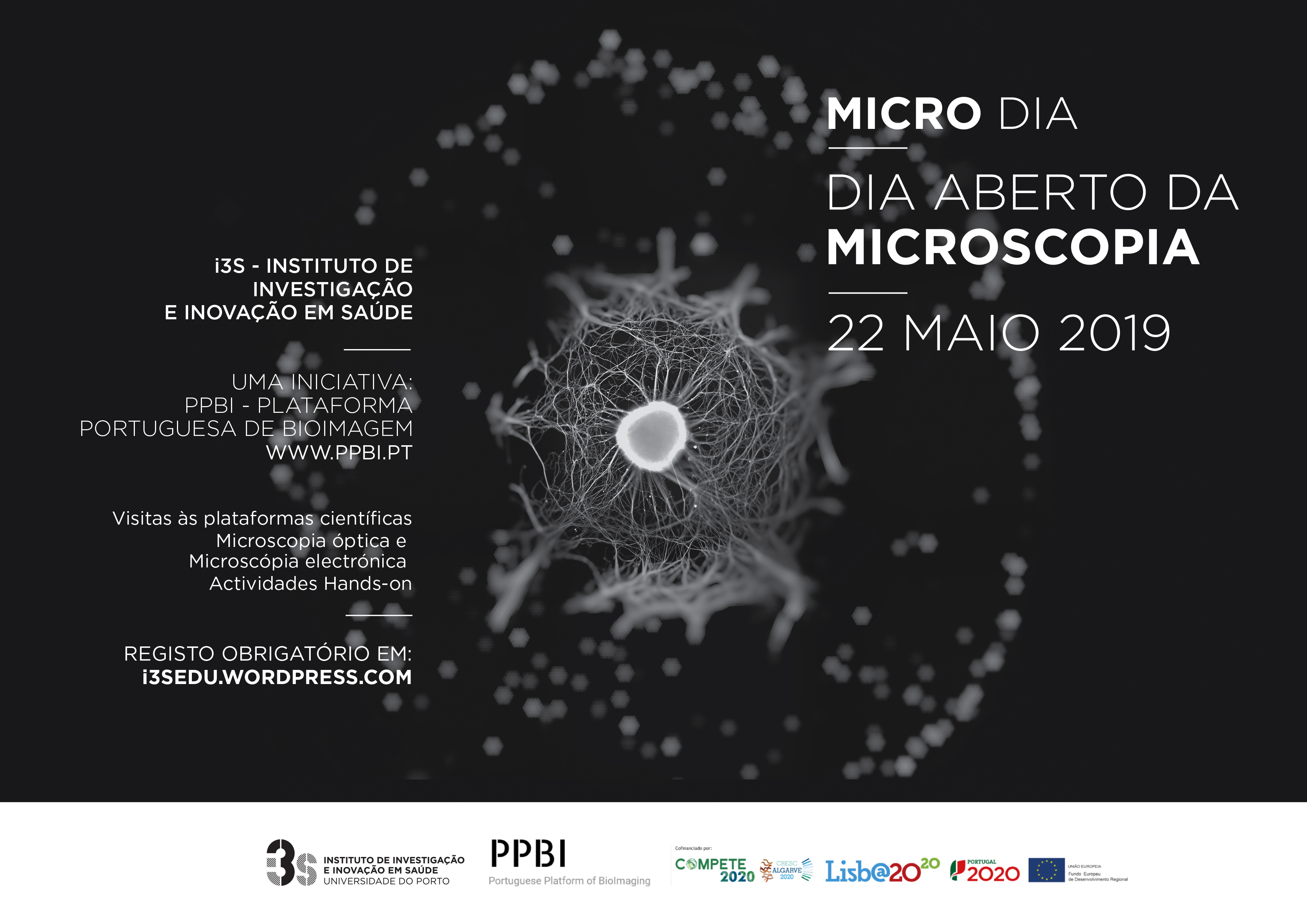 i3S is one of the partners in this initiative and will host school visits to its microscopy platforms (advanced light microscopy and electron microscopy) and hands-on activities for students. The activities are free but registration is mandatory.
The registration of students' groups is open until the 17th of May.