PhDay | PhD countdown: a time for Science
26 September 2019
i3S - Instituto de Investigação e Inovação em Saúde
Auditorium Mariano Gago
The second edition of PhDay - PhD countdown: a time for Science is an event organized by and for PhD students at i3S. This is a unique opportunity to share your projects and boost our sense of community. Some of the main scientific topics will include cancer, ageing, neurosciences, infection and immunology. Moreover, the event will also involve the participation of internal and external guests that have excelled in their respective areas to give us their perspective of post-PhD career choices.
The 2nd PhDay aims to potentiate the discussion about future career prospects of PhD students in both academic and non-academic roles. We welcome projects in every stage of development for both poster and oral communications.
Venue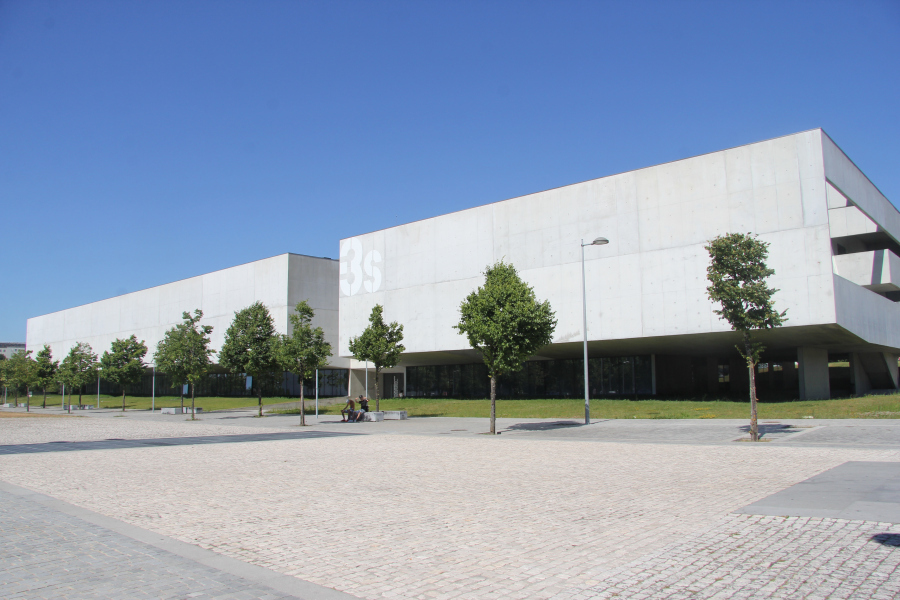 The meeting will be held at Mariano Gago Auditorium, in i3S – Instituto de Investigação e Inovação em Saúde.
Rua Alfredo Allen, 208; 4200-135 Porto, Portugal
Tel: +351 220 408 800 | Site: http://www.i3s.up.pt/ | E-mail: events@i3s.up.pt
GPS coordinates: 41º 10' 30.008'' N, 8º 36' 12.488'' W.
Organization
Organizing Committee
Ana Castro, Ageing and Aneuploidy, i3S
Ana C. Almeida, Chromosome Instability and Dynamics, i3S
Ana Teixeira, Parasite Disease, i3S
Cláudia Azevedo, Nanomedicines & Translational Drug Delivery, i3S
Danilo Lopes, Chromosome Instability and Dynamics, i3S
Joana Wilton, Gene Regulation/Tumor-Microenvironment Interactions, i3S
Flávia Sousa, Nanomedicines & Translational Drug Delivery, i3S
Francisco Figueiredo, Biomolecular Structure & Function, i3S
Francisco Conceição, Neuronal & Skeletal Circuits, i3S
Margarida Dantas, Chromosome Instability and Dynamics, i3S
Marina Silva, Nerve Regeneration, i3S
Mónica Sá, Parasite Disease, i3S
Sofia Antão Sousa, Population Genetics & Evolution, i3S
Scientific Committee
André Vieira, Junior Researcher, Epithelial Interactions in Cancer, i3S
Cassilda Pereira, Post-Doc Researcher, Fish Immunology & Vaccinology, i3S
Clara Pereira, Assistant Researcher, Yeast Signalling Networks, i3S
Catia Lopes, Post-Doc Researcher, Neuroengineering and Computational Neuroscience, i3S
Daniel Osório, Junior Researcher, Cytoskeletal Dynamics, i3S
Estrela Neto, Junior Researcher, Neuro & Skeletal Circuits, i3S
Hugo Caires, Junior Researcher, Cancer Drug Resistance, i3S
Isabel Pereira-Castro, Junior Researcher, Gene Regulation, i3S
Ivette Leyva, Post-Doc Researcher, Genetic Dynamics of Cancer Cells, i3S
Joana Caldeira, Junior Researcher, Microenvironments for New Therapies, i3S
Ricardo Monteiro, Junior Researcher, Molecular Microbiology, i3S
Sofia Santos, Junior Researcher, NanoBiomaterials for Targeted Therapies, i3S
Program
8h30 | Registration
i3S main hall
9h00 | Symposium Opening & Welcome Session
Mariano Gago Auditorium
Mário Barbosa, i3S Director
9h15 | Oral communications I – i3S students' presentations
Mariano Gago Auditorium
10h00 | Oral communications II – i3S students' presentations
Mariano Gago Auditorium
10h45 | Coffee break
11h30 | Oral communications III – i3S students' presentations
Mariano Gago Auditorium
12h00 | Oral communications IV – i3S students' presentations
Mariano Gago Auditorium
13h00 | Lunch
14h00 | Plenary Session I
Mariano Gago Auditorium
Invited speaker: Enrique de la Cruz, PhD | Yale University
14h45 | Poster session
16h00 | Plenary Session II
Mariano Gago Auditorium
Invited speaker: Simona Fiorani, PhD | iScience, UK
16h45 | Coffee break i3S main hall
17h00 | Time management strategies for a PhD life
Mariano Gago Auditorium
Invited speaker: Manuel Firmino, PhD | FEUP
17h45 | Networking and Mentoring Sessions
i3S Meeting rooms
Principal Investigator: Helder Maiato, PhD | i3S
Industry: João Ferreira | Bial
Science Communication: Enrique de la Cruz, PhD | Yale University
Lab Management: Augusta Monteiro, Msc | i3S
Career Management: Pedro Resende | i3S
Psychology: Manuel Firmino, PhD | FEUP
Journal Editor: Simona Fiorani, PhD | iScience, UK
18h45 | Awards and Closing Session
Mariano Gago Auditorium
Flávia Sousa, i3S PhD Students' representatitve
Speakers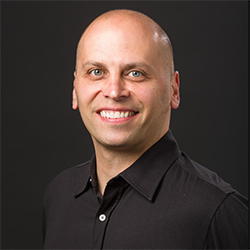 Enrique de la Cruz, Yale University
Enrique M. De La Cruz, PhD is a Professor in the Department of Molecular Biophysics and Biochemistry and Head of Branford College at Yale University. He is a first-generation Cuban-American who was raised in Newark, NJ. Dr. De La Cruz received his undergraduate degree in Biology with a minor in Chemistry from Rutgers University, Newark College of Arts and Sciences, where he was inducted into Phi Beta Kappa and Beta Beta Beta Honor Societies. He earned his Ph.D. degree in Biochemistry, Cell & Molecular Biology (BCMB) at Johns Hopkins University School of Medicine and received postdoctoral training at the University of Pennsylvania School of Medicine. Dr. De La Cruz's research focuses on the actin cytoskeleton, molecular motor proteins, and nucleotide signaling enzymes. Dr. De La Cruz is actively involved with various scientific societies, journals and peer review committees, and actively participates in a number of outreach activities focused on enhancing minority participation and career development in the sciences.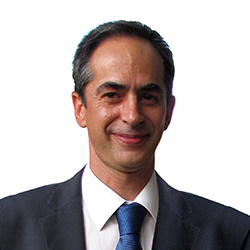 Manuel Firmino, FEUP
Manuel Firmino Torres is graduated in Psychology (1987), awarded with a prize for the best classification by the Foundation Engineer António de Almeida, and obtained his PhD in Educational Sciences (2013), approved with distinction, as a result of studies about Pedagogical Work Modes and Learning Assessment in Higher Education, at the University of Porto (UP).
Professor in higher education since the 80s (Faculty of Psychology and Educational Sciences, UP; Institute for Finance and Tax Studies; School of Engineering, University of Minho), he is currently professor at the Faculty of Engineering, UP. He received the recognition teaching award from FEUP (2013; 2016; 2017) and Pedagogical Excellence Award from the University of Porto (2015). With several scientific publications about pedagogy, transversal skills, etc., he is also co-author of a work selected as a finalist for the 'e-Learning Excellence Award' at ECEL 2015 and the 'ClickerUP' Pedagogical Innovation Project 2017.
He is also an integrated member of INESC TEC - Institute of Systems and Computer Engineering, Technology and Science (Researcher / Collaborator at CSIG - Centre for Information Systems and Computer Graphics), member of MIL - Media Innovation Labs (Researcher / Collaborator at DMLL – Digital Media Learning Lab) and member of CIIE FPCEUP – Centre for Research and Intervention in Education (Researcher / Collaborator at CAFTE - Curriculum, Evaluation, Training and Educational Technologies).
Senior Consultant in Psychology, Education and Training (since 1990) at over 150 public / private and national / international organizations, with an extensive experience in pedagogical training of trainers and teachers, as well as in training, coaching and counseling for skills development in areas such as: leadership, teamwork, organizational behavior, communication, negotiation, conflict resolution, human resources management, performance evaluation, time and stress management, motivation, innovation and creativity, emotional intelligence, personal development.
Partner Manager of Manuel Firmino & Associados for more than 25 years, a Consulting Company that provides services in different areas of expertise and has been dedicated and specialized mainly in:
• training – design, planning, execution and evaluation of several training courses (more than 50000 hours/training) in many public and private organizations (Quality Training Certified Company by DGERT and also certified as SME by IAPMEI);
• projects management - innovation projects consulting, work (re)organization processes and methodologies to support entrepreneurial initiatives and to promote business results;
• design of educational products – eLearning, multimedia and others (eg "Time Management and Professional Organization", "Performance Evaluation Methodology");
• coaching and counselling – focused in personal, interpersonal and professional development.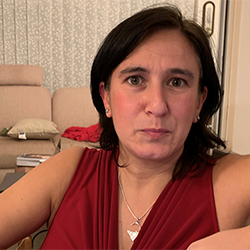 Simona Fiorani, Editor of iScience
Simona obtained her PhD in molecular biology studying the mechanism of DNA double strand break repair in yeast in Italy. Shen then moved for her post doc at the Cancer Research UK studying genome instability in Xenopus extracts. She started her career as an editor in 2014 joining Nature communications; she led the Cancer Team at Nature Communications after a brief secondment at Nature Cell Biology. She joined iScience as Lead editor for the Life Science last October.
Abstract Submission
Abstract submission will be open from June 15th to July 31st 2019.
Notification of acceptance: August 31st 2019
Please, have your abstract ready to submit before you register to the PhDay. The abstract must be submitted in the registration form.
Registration
Registration is free but mandatory.
Registration deadline: July 31st 2019
Sponsors

MORE INFORMATION
Events Management Unit | Rua Alfredo Allen 208 | 4200-135 Porto, Portugal
Email: events@i3s.up.pt | Tel: +351 220 408 811