ERA Chairs at i3S
In mid-2020, when the COVID-19 was already wreaking havoc all over the world, i3S got some respite and encouraging news: we were able to secure 8.5M€ in EU funding through three ERA Chairs and one Twinning project. Now we are ready to hire and the call for all three ERA Chairs has been open since February 1st.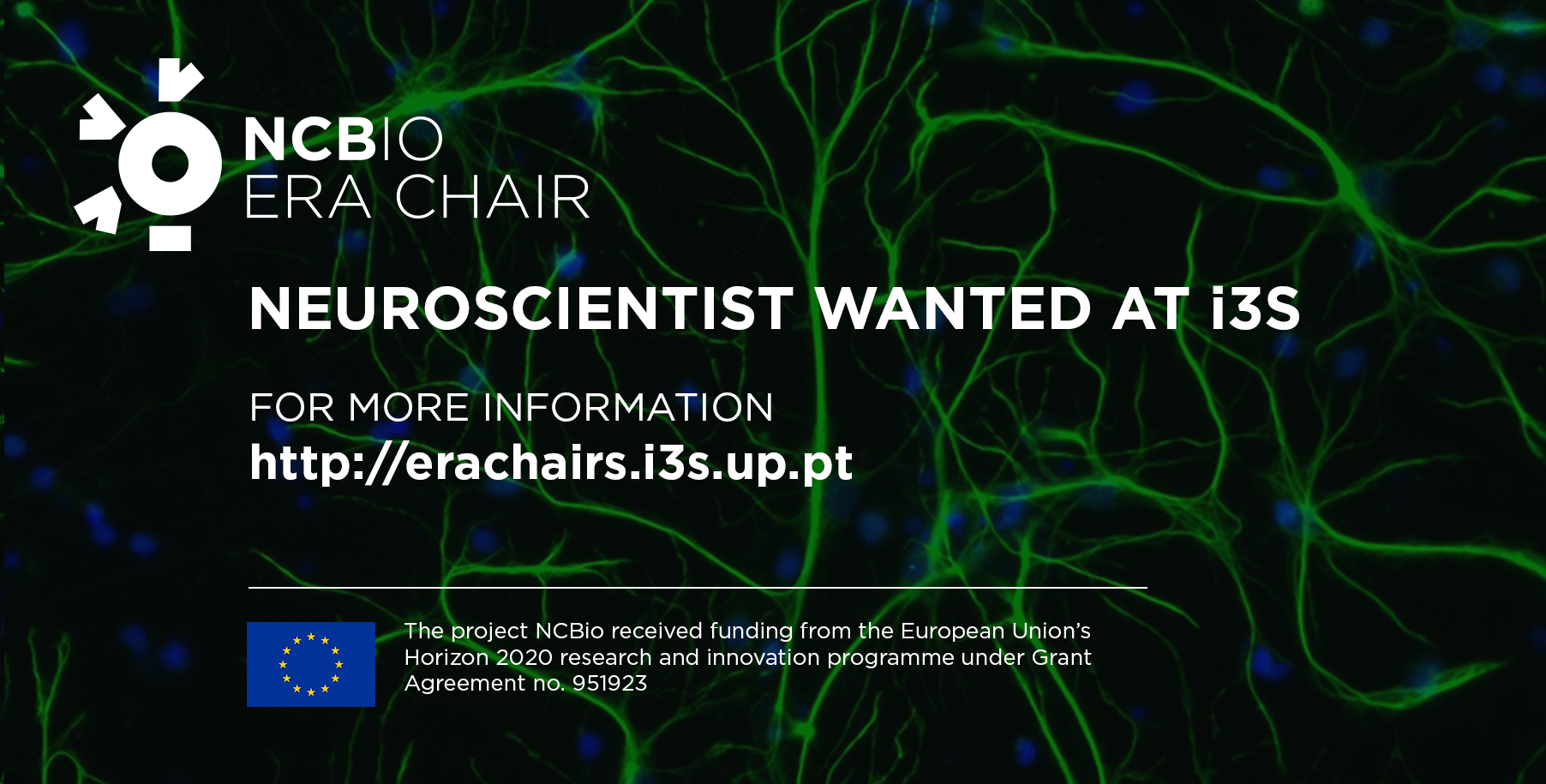 NCBio is looking to recruit and retain an experienced researcher with an established international reputation in Neural Cell Biology and strong expertise in securing, managing and leading collaborative research projects and teams/institutional units.
Announcement | Application Form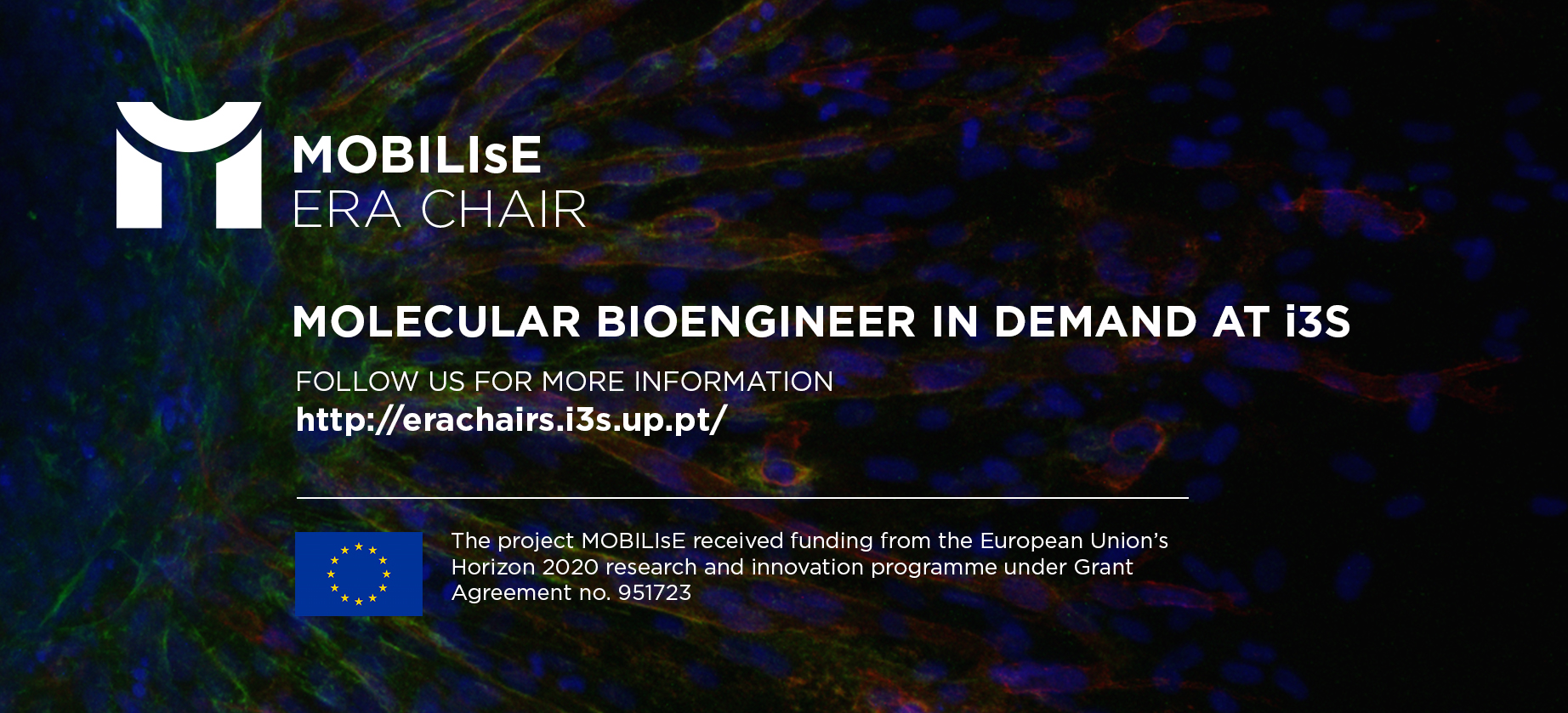 MOBILIsE aims to recruit an outstanding researcher to be ERA Chair Holder, who will establish in the institute an internationally competitive group in Molecular Bioengineering focused on precision medicine technologies, namely in molecular-targeted diagnosis and therapies.
Announcement | Application Form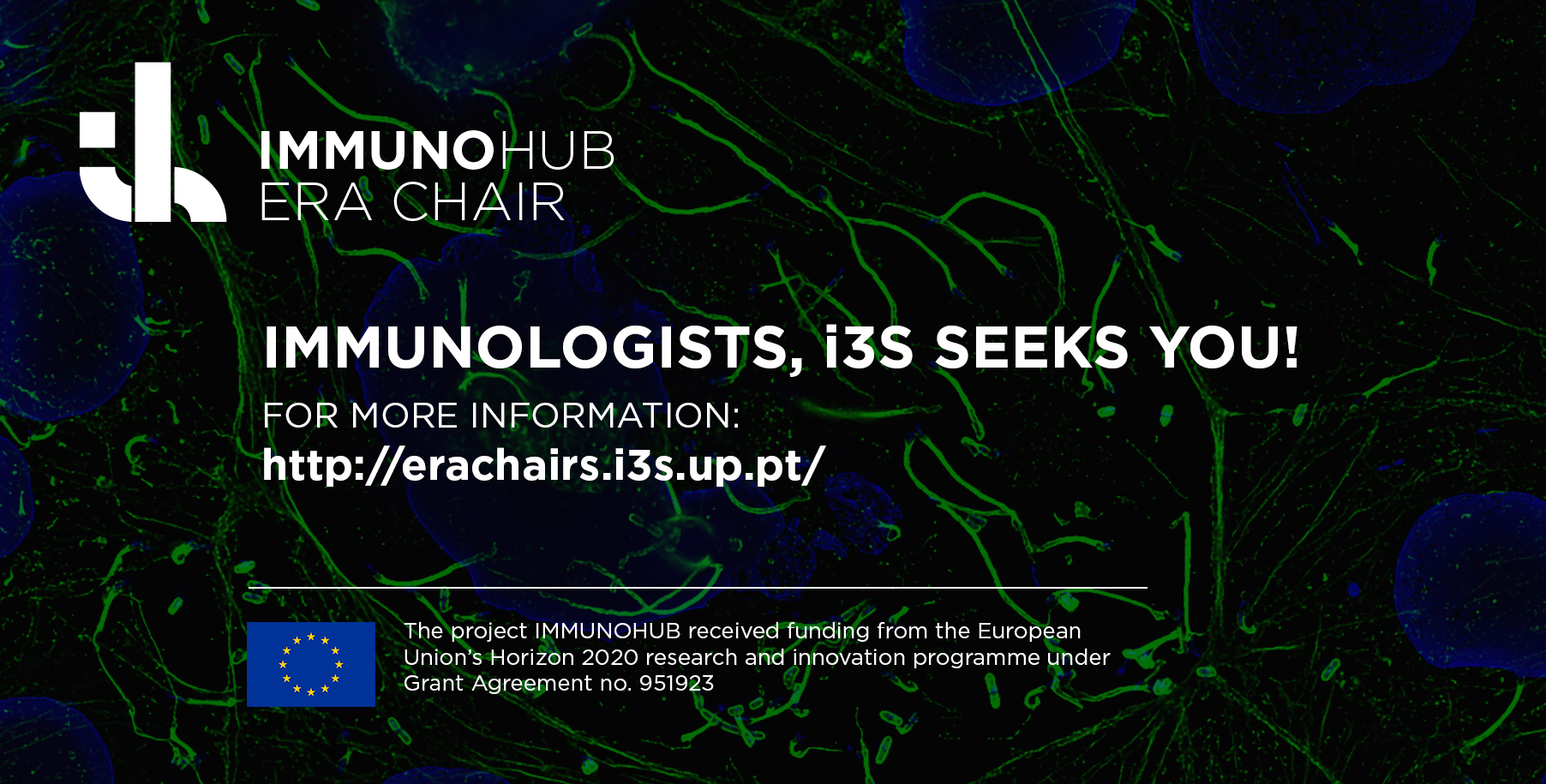 As for ImmunoHub, it is set on recruiting a prominent scientist and team working in Immune Development, Inflammation, Immunological Memory, Tumor Immunology, Immune Pathogenesis. ImmunoHUB aspires to develop an international platform of excellence and innovation in the field of Immunology in Porto.
Announcement | Application Form
All three ERA Chairs offer competitive salaries and attractive conditions, namely 5-year contracts at the highest-level in the Portuguese research career path, autonomy to choose a team and hiring budget, and seed funding, among others.
More information is available at ERA Chairs i3S and further inquiries may be directed to erachairs@i3s.up.pt
Information about these ERA Chairs - including offered conditions, application requirements, and key dates - is available at ERA Chairs i3S.