An "Expression of Hope" is on display at i3S
The exhibit "Expression of Hope" debuted to the public last February at Assembleia da República for the commemoration of Rare Diseases Day 2018. Now, the collective "voice" of people living with lysosomal storage diseases is on display at i3S.
Following a formal inauguration on May 5th - which was hosted by our very own Director Mário Barbosa, Milena Paneque (CGPP), Marta Jacinto (President of Aliança Portuguesa de Associações de Doenças Raras) and Cristina Cardoso (a rep for the exhibition) - the art pieces will decorate our main entrance until May 10th and the exhibit is open to the public. All visitors will surely find that the pieces do a good job at reflecting the lives, anxieties and joys of patients ailing from lysosomal storage diseases.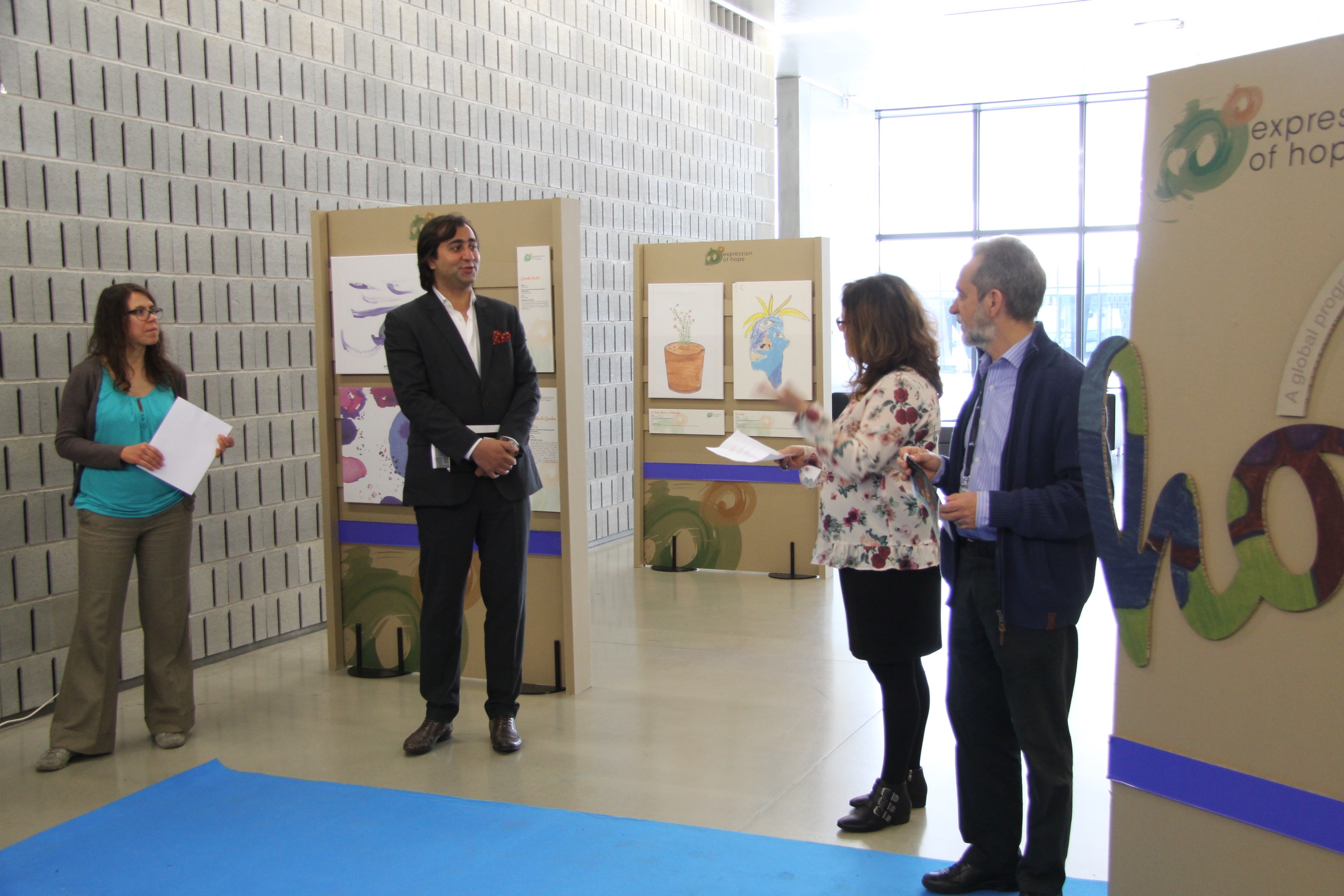 There are over 40 conditions identified as lysosomal storage diseases, a few of which are researched right here at i3S. These are rare diseases but collectively affect thousands of people all around the world.
"Expression of Hope" is an initiative of Sanofi Genzyme and gathers the support of many patient associations around the world. It is endorsed, in Portugal, by Aliança Portuguesa de Associações das Doenças Raras and aims to raise awareness of lysosomal storage diseases and make more information about these genetic diseases available among patients, family members, care takers, and society as a whole.