World's most influential pathologist is i3S researcher
Back in 2014 a new publication was launched. The Pathologist was the name and the purpose was to raise awareness to a profession seldom unknown to the public and oftentimes invisible, even in the medical milieu. Within a year the journal launched a poll to find the professional whom their peers found to be the most influential in the world in their field.
And so was born the Power List, a celebration of pathology and the people who further it, be them foremost experts or rising stars. Right then, 2015, Manuel Sobrinho Simões was the winner of the poll, placing Portuguese-lead pathology in the map. This year, Fátima Carneiro, one of the University of Porto's most respected professors and renowned researcher at i3S, tops the score board and earns the distinction of most influential pathologist in the world.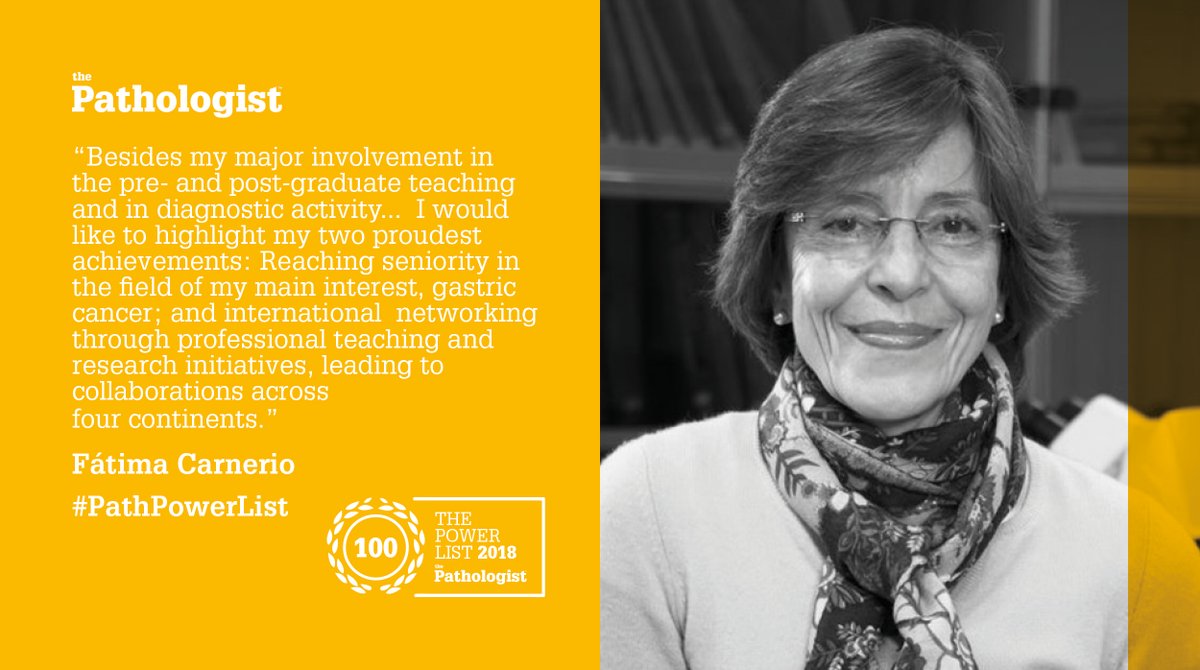 Source: The Pathologist
Fellow pathologists describe her as "an excellent and dedicated scientist" and the fact is she has greatly contributed to many breakthroughs in the field of gastric cancer. Her presence in the list is justified by her nominators by her leadership skill and commitment to the job, which make Fátima Carneiro a "great pathologist and an excellent professor".
For the laureate, this accolade goes beyond personal achievement. It is, in fact, a recognition for the work developed in the field of Anatomic Pathology, a medical specialty that, according to Professor Carneiro, "is not appreciated enough, albeit essential for the practice of Medicine in compliance with current demands".
A FMUP graduate, Fátima is the former president of the European Society of Pathology and the Portuguese delegate to the committee for the EC's 7th Framework "Cooperation" health program. Nowadays, she is a member of the European Society of Pathology's Working Group on Digestive Diseases and of the European Association of Pathology Chairs and Program Directors, and she is an organizer and coordinator of the GABBA program.