World-class art
A research institute at its core, i3S sometimes delves into the arts and other cultural activity. That was the case earlier this year with "Expression of Hope" and late last year when we asked our kids to draw their scientist parents and how they perceived science development, which resulted in a collection dubbed "i3S through the eyes of children". There was a display that left a mark, though: "Enhancement: MAKING SENSE", which opened in May, 2016, thus wrapping up the NERRI project.
The exhibit, curated by artist/i3S postdoc researcher Maria Manuela Lopes, was the embodiment of a symbiosis of art and science. Now, Drosophila Titanus, one of the pieces that comprised the exhibit, is being displayed at the Trinity College's Science Gallery.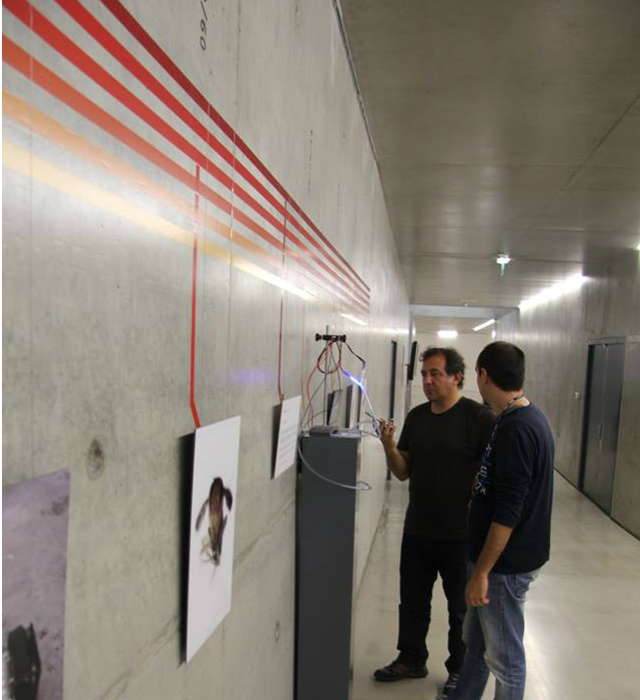 If you happen to be in Dublin for the weekend, make sure to check it out!