i3S renews FELASA accreditation
The IBMC/i3S Laboratory Animal Science course has renewed its international accreditation to deliver training for personnel performing research with animals. This accreditation is given by FELASA (Federation of European Laboratory Animal Science Associations) and is based on a thorough evaluation of course curriculum, teacher competence and teaching methods, including site visits.
IBMC/i3S runs the only accredited course in Portugal since 2008. With the renewal, training is now aligned with the structure defined in article 23 in Directive 2010/63/EU. The course covers function A, B and D and the animal species mouse, rat, zebrafish and fish.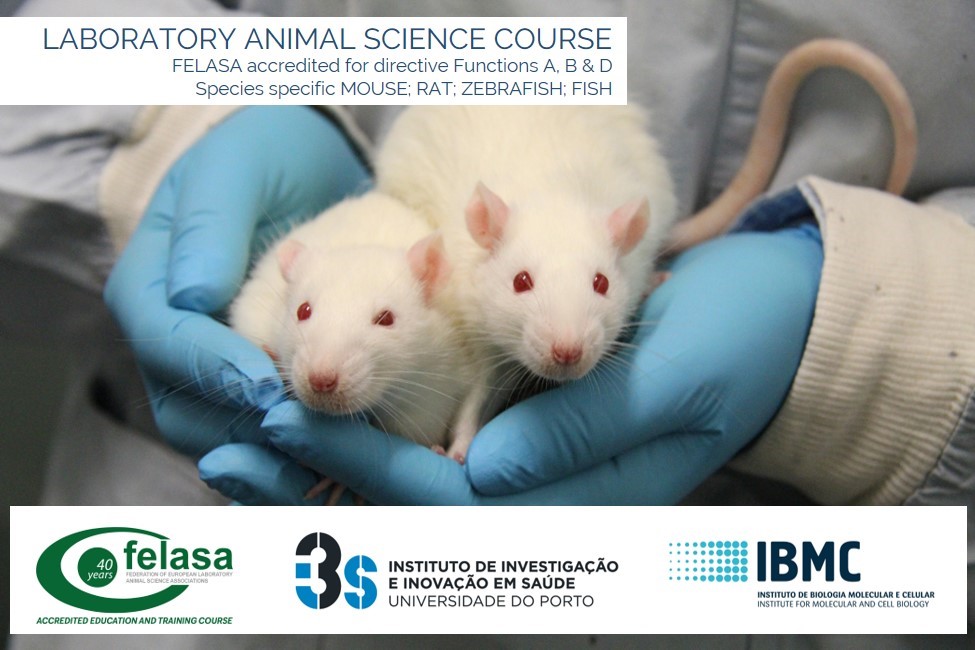 IBMC/i3S Laboratory Animal Science course runs regularly twice a year. Information about upcoming courses can be found at i3S Advanced Training Unit.