Updated training calendar
The second semester of 2019 is starting in a few days, just the right timing to release the new Training Calendar. Find all the activities slated for the rest of the year, from June onwards. To always keep up with our training offer, you may also subscribe to our mailing list and never miss out!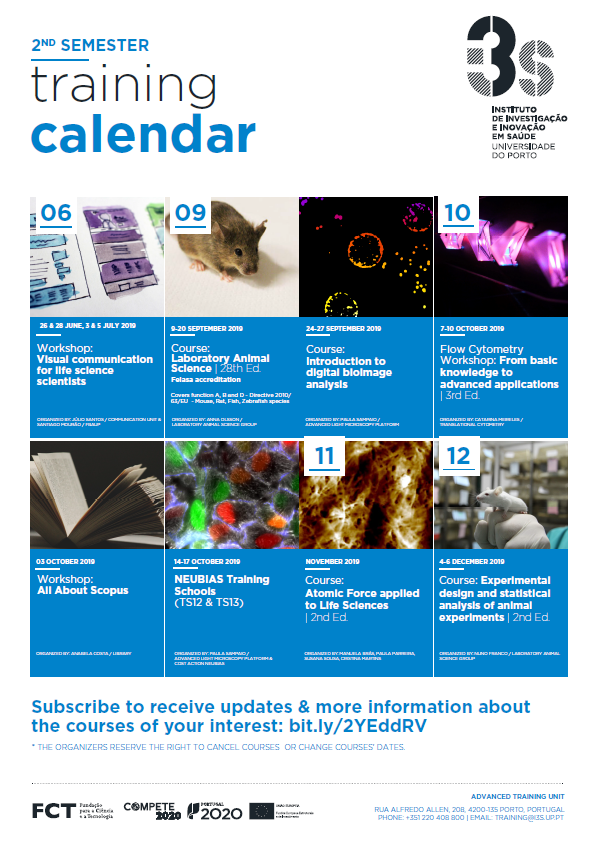 As usual, make sure you browse the Events section on a regular basis, which also promotes specific training actions from time to time.
Below you may find the calendar intended for i3S members only, with training actions tailored specifically to in-house researchers' needs.