i3S project among awardees of Fundación la Caixa
Alexandra Moreira, leader of the i3S research group Gene Regulation, Ana Jesus, Isabel Castro, and Hugo Prazeres comprise the team behind iPLUS, one of the projects acknowledged by Fundación la Caixa, which sponsors the CaixaImpulse and Health Research programs, as well as the Junior Leader grant program. CaixaImpulse is an integral program intended to spearhead the translation of scientific knowledge produced in research centers, universities and hospitals into products and companies with promising societal impact. It's the CaixaImpulse program that will help iPLUS develop to its full potential.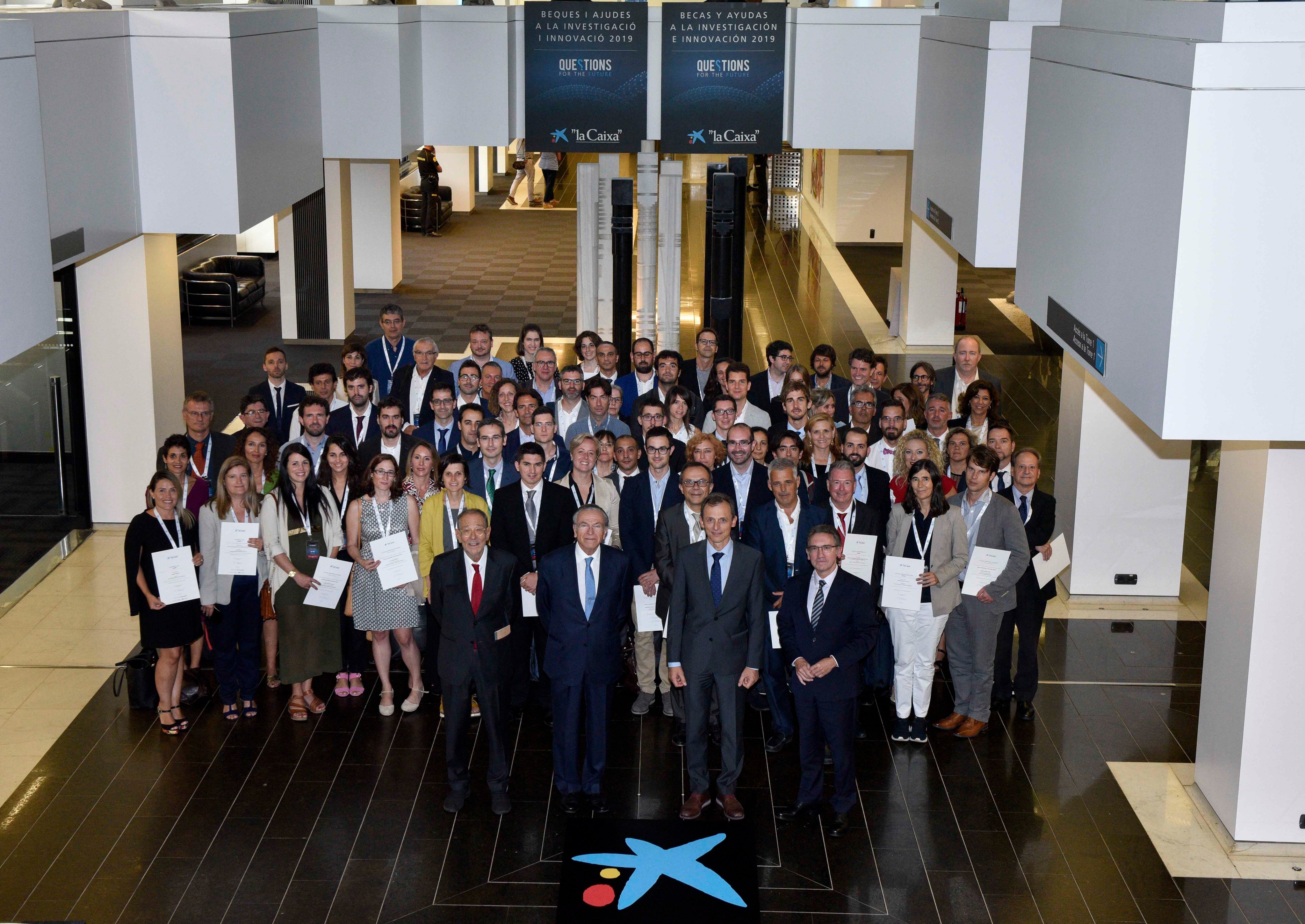 Photo credits: Fundación la Caixa
For project leader Alexandra Moreira "it's an honor to win (…) and it's a rewarding testament to the quality work in basic research we have been developing in my research group – Gene Regulation – at i3S and its translational applications".
The project is innovative in its approach by focusing on a non-coding DNA sequence and working towards understanding its role in the regulation of gene expression. This funding from CaixaImpulse "will allow us", Moreira adds, "to use this knowledge, a result of fundamental research, to develop a tool, which will enable increased production of proteins, in an industrial and biotechnological setting, of biopharmaceutical and biomedical interest. Therefore, iPLUS embodies the process of taking a scientific breakthrough resulting from basic research and applying it to treat diseases".
This project is also evidence of how advantageous and fruitful an interdisciplinary environment - such as the one i3S provides – can be: iPLUS is composed of members from the Gene Regulation research group and the Research and Innovation Unit.
Overall, Fundación la Caixa handed out over 3M euros and it's the second year in a row an i3S project gets funded by CaixaImpulse.