i3S projects selected to Caixa Research program
The "la Caixa" Foundation has just released the results of the 2022 edition of the Validate Call. It was an extensive process of evaluation, which resulted in 15 initiatives from Spain and Portugal being selected. Each of these projects, all deemed to have a high scientific value and sizeable social impact, will be granted financial support of up to €100 000 to carry out their valoration plan. Among these select few are two i3S projects, coordinated by researchers Andreia Pereira and Paula Parreira.
Andreia Pereira (Advanced Graphene Biomaterials group) leads the project GO-Graft – a synthetic vascular graft for coronary artery bypass grafting. GO-Graft is made from a mechanically reinforced hydrogel with graphene oxide and it's the first synthetic anti-adhesive small-diameter vascular graft for coronary artery bypass grafting. It performs well in thrombosis prevention and acts against bacterial adhesion.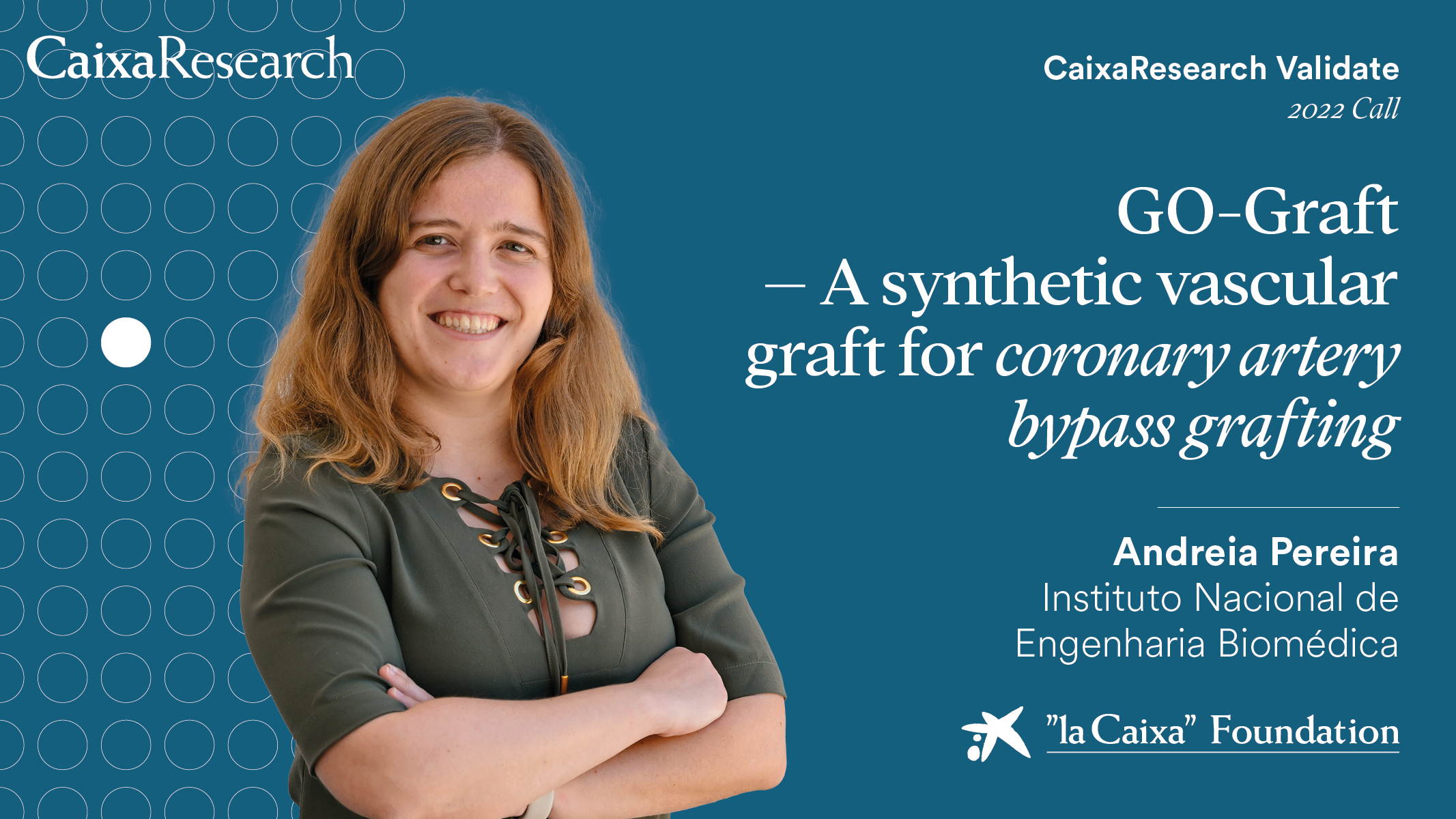 NanoPyl®, coordinated by Paula Parreira (BioEngineered Surfaces group), aims to present an alternative to antibiotics to control Helicobacter pylori, a bacterium directly responsible for 90% of gastric cancers worldwide. The team developed a formulation of lipid nanoparticles designed to control H. pylori through oral administration. Unlike antibiotics, NanoPyl® doesn't cause bacterial resistance, nor does it disrupt the host gut microbiota.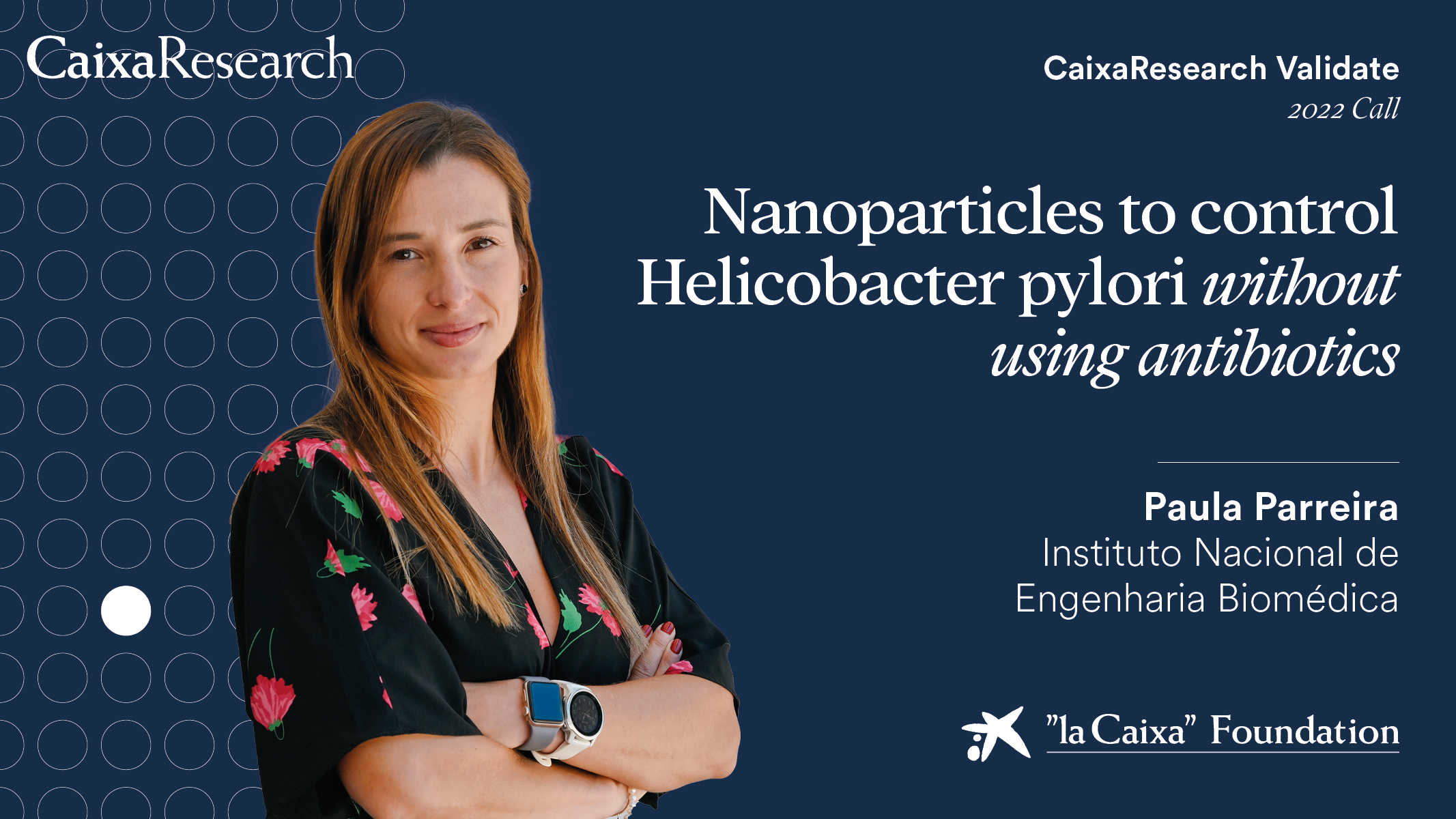 About the CaixaResearch Program
Since the program was created in 2018, the "la Caixa" Foundation has allocated almost 100 million euros to over 100 innovative initiatives in health with high social impact. It is the only program of its kind that funds health research in the Iberian region. Through this kind of support, "la Caixa" Foundation seeks to boost research projects led by centers in Spain or Portugal in collaboration with other international centers with the aim of advancing research that benefits people's health and well-being.