Advanced Graphene Biomaterials
ABOUT
Cardiovascular diseases and healthcare associated infections are a major burden worldwide. We aim to use graphene and its derivatives to develop new biomaterials and medical devices with enhanced performance, with primary focus on blood-contact and antimicrobial applications. We tackle challenges in all stages of biomaterials development, from bench to bedside.
RESEARCH
Graphene is a single layer of carbon atoms with outstanding mechanical strength, electroconductive properties and light absorption. It is considered the material of the 21st century, and is revolutionizing the materials field!
By playing with graphene-based materials' (GBMs) properties (thickness, lateral size and oxidation degree), we design novel biomaterials with antibacterial, bio/hemocompatible, photothermal/photodynamic and/or mechanically suitable properties.
Advanced graphene biomaterials are being designed in the form of colloids, films, composites or coatings using different conjugations of GBMs, polymers and production techniques. After preparing and fully characterizing the biomaterials, we evaluate their biological interaction with the host (in vitro and in vivo), namely with mammalian cells, bacteria and blood components.
We are addressing the following biomedical applications:
antimicrobial composites and coatings for catheters and tissue engineering;
mechanically reinforced hydrogels and decellularized matrices for cardiovascular devices;
dermal phototherapy;
implantable electronic medical devices.
Together with our national and international scientific, clinical and industrial collaborators, we range our work from fundamental to translational research, aiming to reach the patients. The group has attracted direct competitive national and international funding worth more than 2 M€.
Find us on LinkedIn!
Running projects
"SmartCap", funded by La Caixa Foundation. PI: I.Gonçalves; co-PI: P.Henriques
"Autograph", funded by Baverian Research Alliance. PI: A.Pereira
"GoGraft", funded by Univ. Porto and EIT Health. PI: I.Gonçalves; co-PI: A.Pereira
"SoftStrong – Turning soft into strong for blood contact devices", funded by FCT/FEDER. PI: I.Gonçalves
"NovaDerma – New platforms for dermatological phototherapy", funded by FCT/FEDER. PI: A.Pinto; co-PI: I.Gonçalves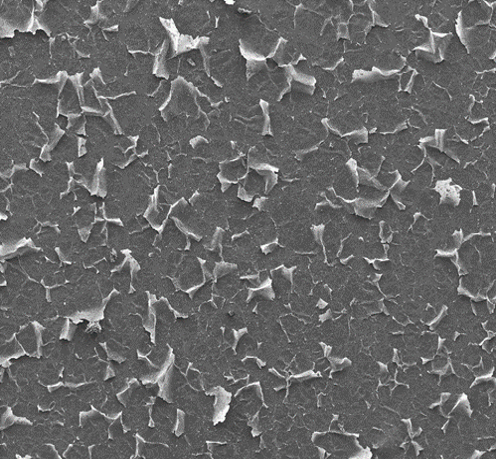 Ongoing Projects
Exploring blood to generate energy for cardiac electronic devices
Reference: 2022.05030.PTDC
Proponent: Instituto de Investigação e Inovação em Saúde - Universidade do Porto
Sponsor: FCT - Fundação para a Ciência e a Tecnologia
From 01-FEB-23 to 31-JAN-26