Genetics of Cognitive Dysfunction
ABOUT
The main goal of this Research Group is the finding of (1) new genes and respective disrupted function towards a (2) direct molecular diagnosis and (3) an effective new therapy for neurodegenerative diseases. These disorders are very incapacitating and no treatment exists to delay disease progression. To identify new disease gene(s), we select large families and establish genetic linkage of the disease gene. Our first goal is the development of a direct molecular test for the new disease type. Second, we aim at identifying the molecular mechanism of the disease. Bioinformatics analysis of the disease gene provides information about the function of the gene and the possible molecular pathway. Neuronal toxicity of these mutation(s) is investigated in cell models and in primary cultures of mouse neurons transfected with the mutation.
We are also aimed at development of therapeutic strategies to efficiently and safely block the effects of the mutant allele in these diseases. The new therapeutic molecules will be tested in cells and evaluated in animal models of the disease. This work will provide a treatment for the neurodegenerative diseases studied.
Most of the scientific research carried out will be translational research, taking research findings from the laboratory into clinical applications to patients, such as to the genetic diagnosis for the investigated diseases and therapy. Thus, the ultimate goal is to improve health and quality of life of patients.
RESEARCH
We have recently found an ATTTC repeat insertion in a polymorphic ATTTT repeat in the noncoding region of DAB1 as the molecular basis for SCA37 (Seixas and Loureiro et al., Am J Hum Genet 101, 87-103, 2017).
We have contributed to the identification of the hexanucleotide repeat expansion in spinocerebellar ataxia type 36 (SCA36) (Garcia-Murias et al., Brain 135:1423-1435, 2012), and the genetic and epidemiological characterization of several SCA mutations in coding and noncoding gene regions (Coutinho et al., JAMA Neurology 70:746-755, 2013). These findings are crucial towards prevention, diagnosis and treatment of a large group of neurodegenerative diseases with a significant prevalence in Western Europe.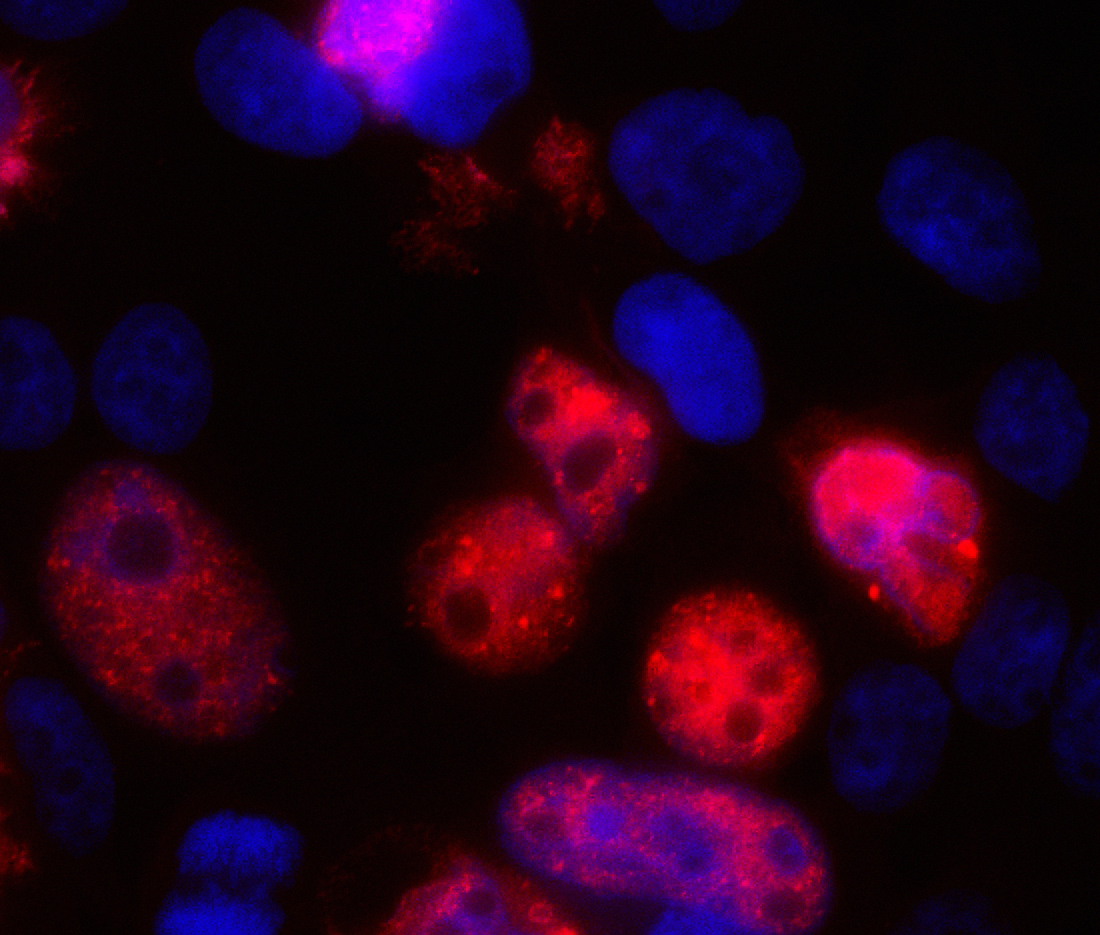 Selected Publications
A Pentanucleotide ATTTC Repeat Insertion in the Non-coding Region of DAB1, Mapping to SCA37, Causes Spinocerebellar Ataxia.
American Journal of Human Genetics101(1):87-103, 2017. [Journal: Article] [CI: 15] [IF: 8,9]
DOI:
10.1016/j.ajhg.2017.06.007
SCOPUS:
85021415706
Characterization of polymeric nanoparticles for intravenous delivery: Focus on stability.
Colloids and Surfaces B: Biointerfaces150:326-333, 2017. [Journal: Article] [CI: 4] [IF: 4]
DOI:
10.1016/j.colsurfb.2016.10.046
SCOPUS:
85006136637
Unstable repeat expansions in neurodegenerative diseases: Nucleocytoplasmic transport emerges on the scene.
Neurobiology of Aging39:174-183, 2016. [Journal: Review] [CI: 11] [IF: 5,1]
DOI:
10.1016/j.neurobiolaging.2015.12.007
SCOPUS:
84959541841
Recent advances in characterization of nonviral vectors for delivery of nucleic acids: Impact on their biological performance.
Expert Opinion on Drug Delivery12(1):27-39, 2015. [Journal: Review] [CI: 15] [IF: 5,4]
DOI:
10.1517/17425247.2014.945421
SCOPUS:
84919451836
Loss of junctophilin-3 contributes to huntington disease-like 2 pathogenesis.
Annals of Neurology71(2):245-257, 2012. [Journal: Article] [CI: 41] [IF: 11,2]
DOI:
10.1002/ana.22598
SCOPUS:
84857520653
'Costa da Morte' ataxia is spinocerebellar ataxia 36: Clinical and genetic characterization.
Brain135(5):1423-1435, 2012. [Journal: Article] [CI: 39] [IF: 9,9]
DOI:
10.1093/brain/aws069
SCOPUS:
84860608331
Ancestral origin of the ATTCT repeat expansion in spinocerebellar ataxia type 10 (SCA10).
PLoS ONE4(2):, 2009. [Journal: Article] [CI: 25] [IF: 4,4]
DOI:
10.1371/journal.pone.0004553
SCOPUS:
84887212387
Phenotypes of spinocerebellar ataxia type 6 and familial hemiplegic migraine caused by a unique CACNA1A missense mutation in patients from a large family.
Archives of Neurology60(4):610-614, 2003. [Journal: Article] [CI: 63] [IF: 4,7]
DOI:
10.1001/archneur.60.4.610
SCOPUS:
0344406276
Trinucleotide repeats in 202 families with ataxia: A small expanded (CAG)n allele at the SCA17 locus.
Archives of Neurology59(4):623-629, 2002. [Journal: Article] [CI: 137] [IF: 4,3]
DOI:
10.1001/archneur.59.4.623
SCOPUS:
0036220140
High germinal instability of the (CTG)(n) at the SCA8 locus of both expanded and normal alleles.
American Journal of Human Genetics66(3):830-840, 2000. [Journal: Article] [CI: 64] [IF: 10,4]
DOI:
10.1086/302827
SCOPUS:
0033925737